This is 'Midnight Sky', George Clooney's film on La Palma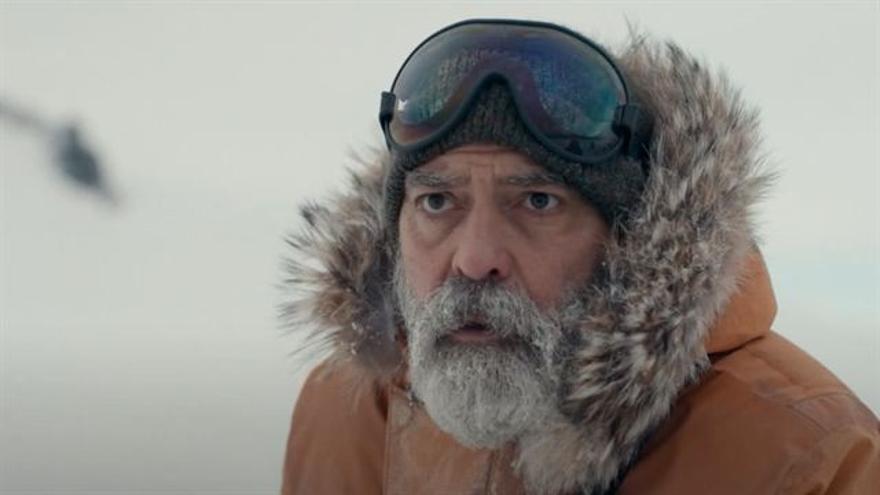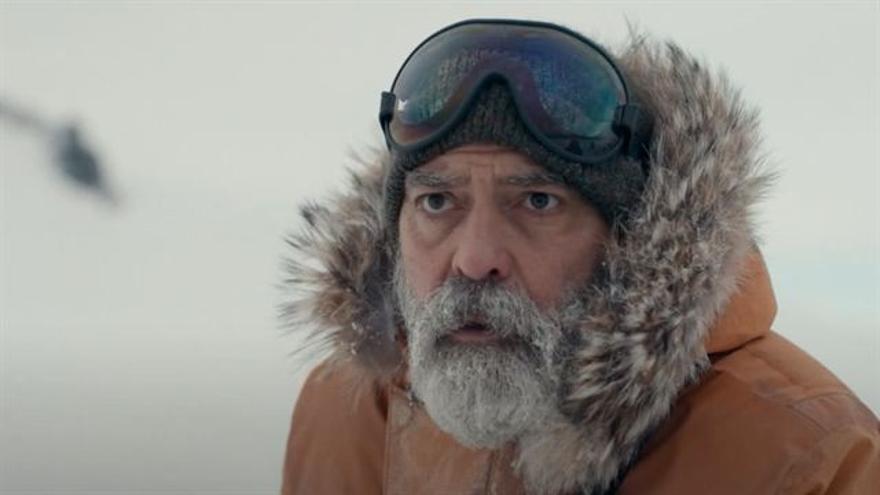 George Clooney presented this Tuesday, October 28, the first trailer of 'Midnight Sky', his first movie for Netflix and that rhated on La Palma on La Palma last February.
With Clooney as director and co-star alongside Felicity JonesBased on the Lily Brooks-Dalton novel 'Good Morning, Midnight', this film centers on a scientist in the Arctic (Clooney) who tries to contact the crew of a ship trying to return to Earth.
David oyelowo, Tiffany boone, the Mexican Demián Bichir, Kyle chandler Y Caoilinn Springall They are also in the cast of this new film that is one of Netflix's big bets for Christmas, as it will land on the digital platform on December 23.
He filming the movie generated a great and important promotional and economic impact on the island. This is reflected in the 2,600 hotel reservations that this production represented in The Isla Bonita, as reported by the Cabildo palmero. Only for the filming phase, which lasted four days, more than 200 people traveled to La Palma, although in the aforementioned data of hotel occupancy we must add the reserves of the production company staff who worked on the island since 7 January, with the pre-production phase, and until March 6, with the completion of some other details.
The impact on the revitalization of the island economy of George Clooney's film is also evident in the fact that 75 people from the island were hired to carry out different jobs, as well as local companies such as rental of machinery, vehicles, office automation, installation of Internet, electricians, construction companies and road conditioning, among others.
Clooney, one more on La Palma
The work of the famous and Oscar-winning actor on the Isla Bonita was hectic, but that did not prevent him from visiting different parts of the island, along with his wife Amal and their children, twins Ella and Alexander, two and a half years old. The family stayed in a luxurious hotel in Tazacorte. In addition, he has been close and has been photographed together with some fans. This was the case of Yuse and David, two fans from Gran Canaria who did not hesitate to travel to the Isla Bonita to try their luck and take pictures with their idol, as reported in an article by the local media El Time.
Adaptation
The film, which began shooting last October, is a film adaptation of the acclaimed science fiction novel Good Morning, Midnight, by Lily Brooks-Dalton, with a screenplay adapted by Mark L. Smith. Last summer of 2019, the Netflix team, led by Clooney himself, visited different enclaves of Tenerife in search of locations for the project but, finally, the island of La Palma was chosen as the only Canarian filming location. In addition, according to sources in contact with the production, the enclave of Roque de los Muchachos will play a crucial role in the filming. However, the rest of the specific locations in which the film will take place are still unknown.
Along with Clooney, The Good Morning, Midnight cast features Sophie Rundle (Peaky Blinders, Jamestown), Ethan Peck (Star Trek: Discovery, Penny Dreadful: City of Angels), Tim Russ (Star Trek: Voyager, 5th Passenger), Miriam Shor (Lost Girls, Younger), Tiffany Boone (Hunters, The Chi), Caoilinn Springall, Kyle Chandler (Argo, Friday Night Lights), David Oyelowo (Selma, The Queen of Katwe) and Felicity Jones (Rogue One: A Star Wars Story, The Theory of Everything).
The post-apocalyptic plota of this feature film follows Augustine (George Clooney), a lonely scientist in the Arctic, in his race to prevent Sully (Felicity Jones) and his fellow astronauts from returning home to a mysterious global catastrophe. Production will come from Smokehouse Pictures Grant Heslov, Smokehouse Pictures, Clooney, Anonymous Content and Syndicate Entertainment.
Its about third feature film directed by Clooney, after Confessions of a dangerous mind (2002) and Good night, and good luck (2005), which means his return to directing after 15 years, in which he has served as an actor and producer.