This is how WhatsApp messages that disappear will work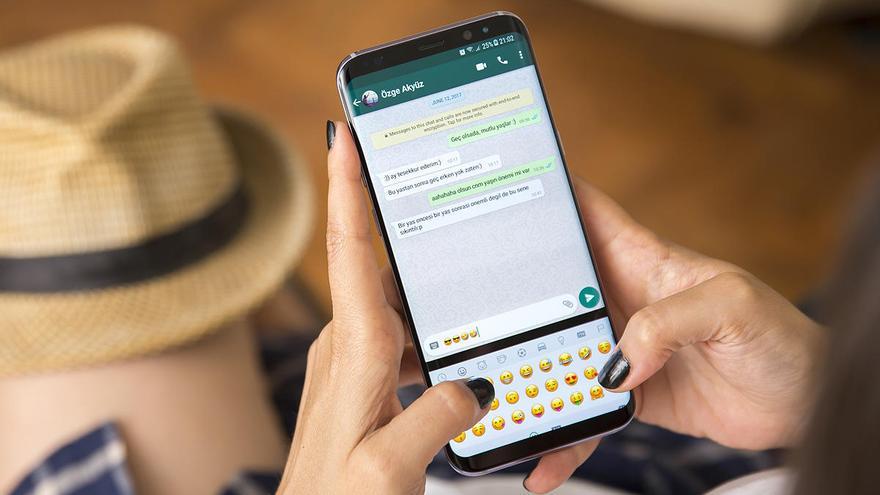 The messaging app WhatsApp has detailed how the feature will work disappearing messages, before its launch, and has advanced that the contents will be removed after seven days and that will reach both groups and individual chats.
Disappearing messages have been tested on WhatsApp since last year, and the app's betas had hinted that this feature would only reach groups, but not individual conversations.
However, WhatsApp has now published its support document on messages that self-destruct, in which it denies the previous information and ensures that this function it will reach both group chats, where only administrators can enable them, as well as individual ones, where both users can choose it.
Disappearing messages is a feature that can be activated by people who want to in WhatsApp settings, in the section 'Data use and storage'.
Once enabled, messages delete themselves after seven days, whether or not the recipient has opened them. However, messages can still appear in both notification previews and replies by appointment.
However, this measure it does not affect the content sent before modifying the settings or the messages that are forwarded to other groups in which the messages do not disappear. The messages that disappear can be saved in the backup copies, but after their duration, they are deleted when the chats are restored.
In the case of images, this option will also delete photos and videos saved in the application, but will not destroy the contents stored on the device, for example, in the case of people who have configured the automatic download of files.
WhatsApp has recommended using this setting only with trusted users, as it is possible to save screenshots, copy them, or take a photo of the device.
The new function can be used in WhatsApp in its versions for Android, iOS, KaiOS mobile phones and in its variant for web browsers and desktop.