This is how 'Vis a vis: Face B' was made, the new spin-off of the series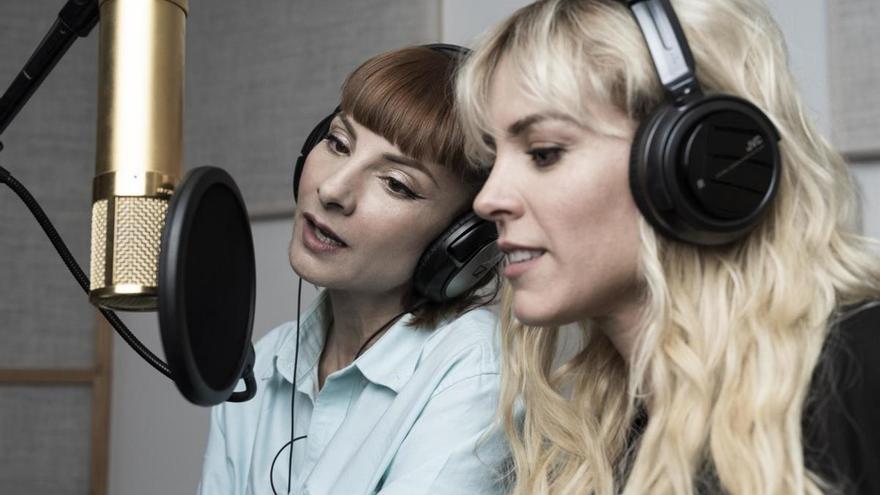 'Vis a vis: Cara B', the audio series based on Globomedia's hit fiction for Atresmedia and Fox, is one of Audible's hits, Amazon's digital content and entertainment firm. Now, the company shares scenes of how this version was made, which also stars Maggie Civantos and Najwa Nimri and which was supervised by Iván Escobar himself, showrunner of the original production.
Version created by José Ángel Esteban, 'Cara B' reopen the doors of Cruz del Sur, in this audio series that brings Zulema and Macarena together with their partners to participate in a reintegration program. "It has been a beautiful reunion," Nimri confesses in a statement.
This season consists of 12 episodes of 20 minutes each. The inmates will once again be involved in a crime that they will refuse to acknowledge, since nothing is what it seems. "It has been a challenge and an enormous learning process to develop a plot that, while respecting the spirit of the series, introduced elements that made sound and sound an essential element of the story", declares Esteban.
"Recording this audio series was quite an experience for me. I had already worked in dubbing before and had read several stories on the radio, but 'Cara B' was different, because it was Macarena, my character from 'Vis a vis', whom I had to interpret, but in a very different way "with the only tool of my voice," explains Civantos.
"It has been a joy because I usually move between microphones and in studios, and it is a place where I feel quite comfortable," adds Nimri. The audio series is now available on Audible.