This is how UD Las Palmas started the last four seasons in the Second Division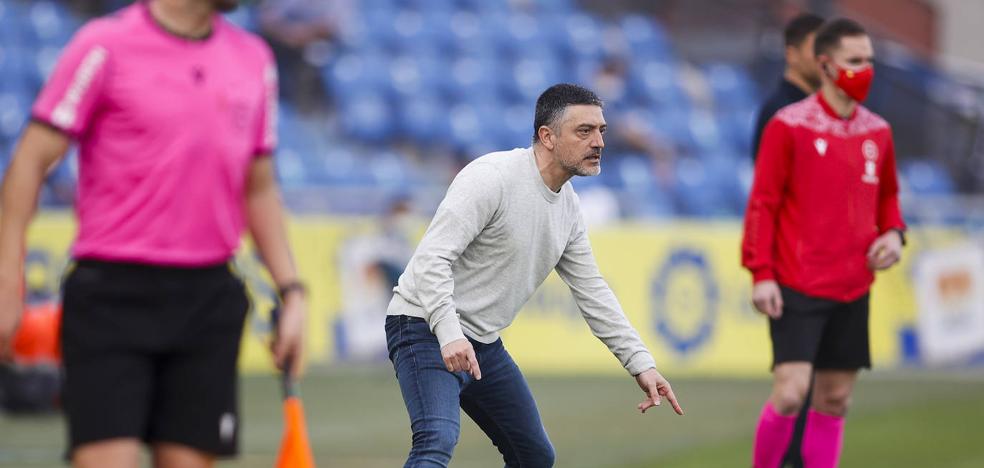 football
This Saturday, August 13 at 10:00 p.m., the team led by García Pimienta will face Real Zaragoza to start the 2022/23 season
The UD Las Palmas de García Pimienta will face a new campaign in the Second Division full of hope and with many new faces, the most anticipated, that of
vitolo. The Gran Canaria winger hurried to make it possible for him to leave Atlético de Madrid to land on loan at his hometown club.
The yellow team has obtained different results since its return to the
silver category in 2018. Here is the summary of what happened:
2018-19 season: UD Las Palmas 2-0 CF Reus
A
doublet of the experienced striker from Gran Canaria
Ruben Castro, who had been the star signing for that campaign, gave the first victory of the season to Manolo Jiménez's new team at the Gran Canaria Stadium. The Sevillian coach would be replaced in mid-November by
Paco Herrera.
2019-20 season: UD Las Palmas 0-1 SD Huesca
The fans of the Gran Canaria Stadium witnessed the first defeat of the campaign against a SD Huesca that would end up being promoted directly, in a season in which the Madrid coach would consolidate
Pepe Mel in the yellow entity, and in which the transfer of Viera would become real. In addition, the great discovery of
the new Canarian pearl, Pedri González.
2020-21 season: CD Leganés 1-0 UD Las Palmas
Butarque hosted a match that was going to be marked by the heat that beat down Madrid. The
central expulsion, Aythami Artiles, in the final stretch of the match, caused some carelessness in the defensive facet of the yellows, which Jose Luis Martí's pupils took advantage of. Being
Juan Muñoz the executioner of the grancanarios, author of the 1-0 that would end all hope of UD to take something positive for the round island.
2021-22 season: UD Las Palmas 1–1 Real Valladolid
An acrobatic goal in the 63rd minute of the yellow 10
Jesse Rodriguez matched Marcos André's early goal to rescue the
first point of the season.rock table He was the protagonist of this match and focused all eyes on his return to Gran Canaria.