This is how the snowy Teide looks like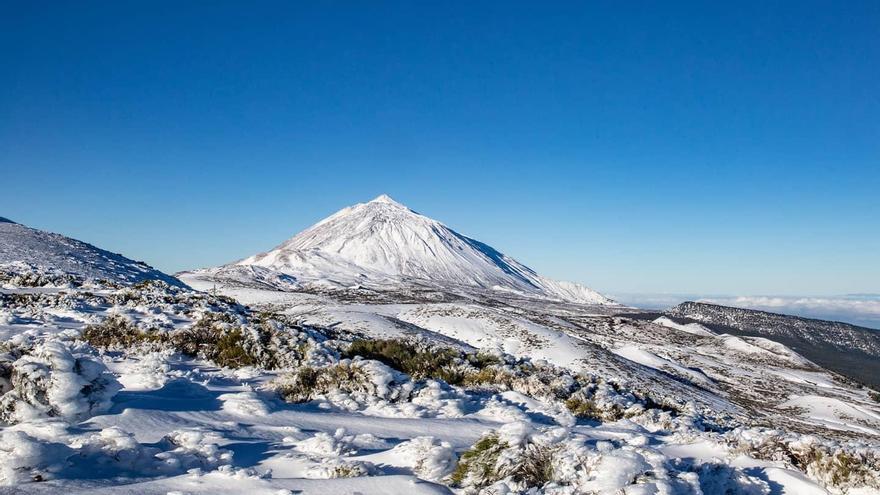 Astrophotographer Daniel López has once again surprised the followers of the Facebook page The Sky of the Canary Islands by sharing some impressive images of the last snowfalls registered on Mount Teide this week. Although there are several publications that he has uploaded to the social network, one of them accumulates more than 300 'likes' and has achieved it in less than two hours.
In the first of the three publications, López explains that the images were "taken from the upper cable car station, at 3,500 meters, summarizing hundreds of photographs taken before, during and after the snowfall." "The first at sunset, with the last rays striking the ice of the camera's glass. The second image, a spectacular zodiacal light visible next to the peak of Teide, approximately one hour after setting the Sun and once the ice is removed from the glass, "he clarifies.