This is how the dancer is made: passion and duende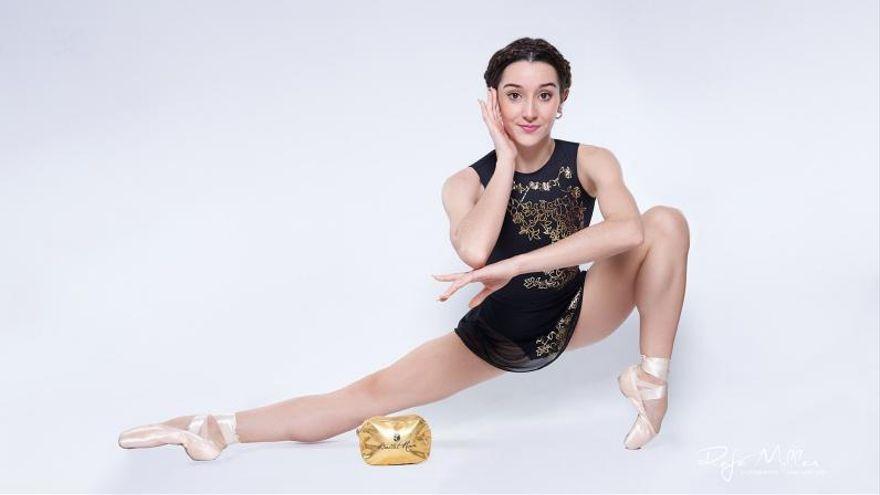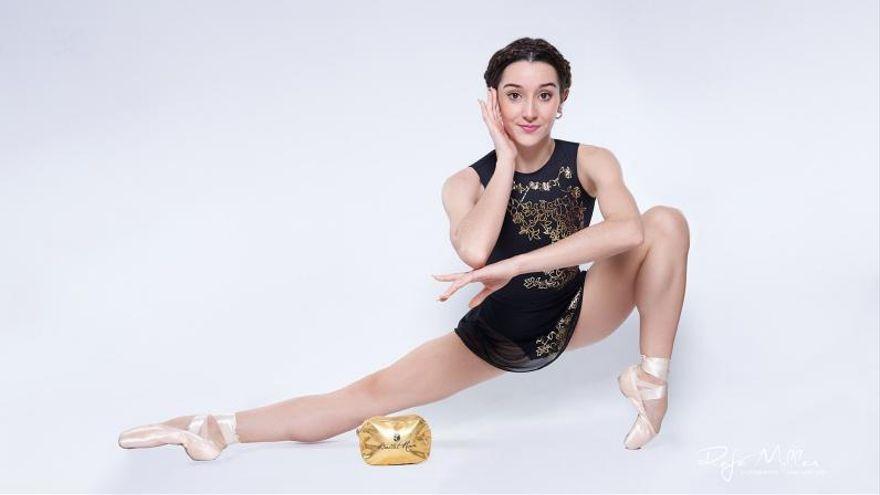 "It's a great audition that the best music companies go to. Russia, like ten (...). And it's time to enter a theater and start working." The Malaga ballet dancer, Irene Estevez, has faced a new challenge in his professional career this weekend, his return to Russia, specifically to the city of Saint Petersburg, to try to get a job in one of the best dance companies in the world.
After a year in which his professional career was, in his own words, "stuck" by covid, Estévez, 19, was able to resume his apprenticeship at the Belgian Brussels International Ballet school with a new scholarship from the Fundación Málaga, an institution that has given him financial support all these years. This course is dedicated to preparing auditions for ballet companies, because as he relates "the life of the dancer is very short".
The start of the quarantine She cut short her plans in Russia, where she remained confined to her school's boarding school from March to May with online classes that did little to help her improve. It was then that he located a flight to Tenerife, where his uncle lives, and returned to Spain: "My mother didn't think about it, on top of that the student visa was valid until June 30".
The ballet school Russia ended the school year with no plans to return to face-to-face classes in September. That is why Irene could not return: "The next course cost the same, 20,000 euros, but it was not going to be at school, it was going to be online." That was why the dancer was forced to stay in Malaga practicing on her own.
The covid stopped his career
At first I couldn't train. "A dancer needs a room, space, a special floor, mirrors, a person to correct you," he says. At least he celebrates that after a few months the City Council left him a class in which he could rehearse on his own. However, it was no longer the same as in the Bolshoi: "My level had dropped a lot, I was in a terrible mood", remember.
In a matter of a few months, his life had changed completely, not only because of the impossibility of attending classes and perfecting his technique, but also because he lost a possible work contract with the Moscow State Ballet Company. The woman from Malaga narrates that "just the weekend before the quarantine" she auditioned to enter it: "They gave me like a small contract, they paid me a little, I began to have experience in what is the world of companies (...). They told me yes, that for next year I would be there. And, of course, in Russia the borders are closed. They couldn't contract me if I wasn't there."
However, the dancer did not lose her enthusiasm for classical dance despite the difficulties and in the summer she decided to return, as is her custom on vacation, to the Russian Masters Ballet Camp, an intensive course organized by the Vaganova Russian Academy open to scouts of the most prestigious academies in Europe. These usually offer scholarships to dancers, and the Malaga woman said: "Let's see if I'm lucky and they give me something". And so it was. Only the director of the Brussels International Ballet school attended, who finally invited her to be a student at his center.
your new school
Irene has lived in Brussels since autumn, where she says she is very happy: "I'm improving a lot, before I was stuck and now I'm back to being me". She assures that one of her favorite classes is Interpretation, since she defends that expressiveness in a dancer is essential. "It does not stop being that you have to transmit to the public the story that you are telling through dance", she reasons.
That's why he loves it the ballet Giselle, a work of the year 1841. This story narrates the life of a young peasant girl who falls in love with a prince, who pretends to love her too. When the girl realizes that her love is false, she suffers a fit of madness that leads her to stab herself with a sword and die. That is why the prince, feeling guilty, decides to go to the cemetery where she is buried. Estévez maintains: "The acting is very important, if you are Giselle you have to convey that you have really died".
But a ballet dancer needs more. As in the Flemish, he says, "you have to have a duende" to stand out, because "technique alone is not enough".
Although Irene Estévez is an elite dancer, she shares the concerns of any student who lives outside her city: "That if it's time to make you food, then you have to pick up your things", she relates about her experience living in an apartment in the Belgian capital, a very different lifestyle than the Moscow boarding school. But what hasn't changed is their dedication: his training lasts from nine in the morning until after six in the evening, a schedule that lengthens when he has auditions like the one last weekend. Good luck.