This is how teleworking looks for the more than two and a half million public employees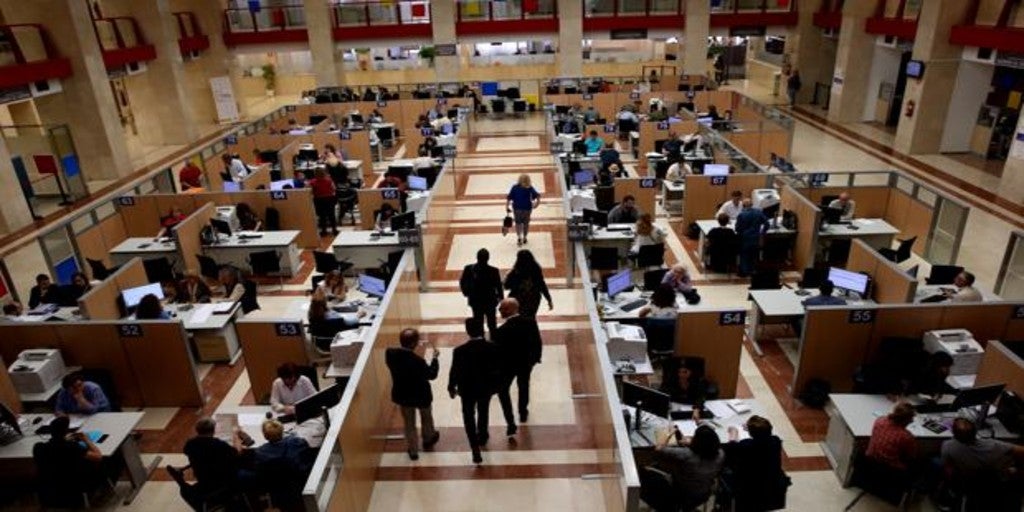 MADRID
Updated:
save

Faced with a panorama of coexistence with the pandemic that seems to be lengthening more and more in time, the Government and the unions of the administrations (CSIF, UGT and CC.OO.) yesterday signed an agreement to recognize the permanent right to telework for the most of two and a half million public employees of all administrations. The regulation will establish, of course, that its use must be subject to guaranteeing the provision of public services, ensuring compliance with the needs of the function. The agreement was signed in the General Board of Public Administrations, in which autonomous communities and municipalities are represented together with the State.
Teleworking will be reversible and voluntary, but this option will not be absolute and direct face-to-face assistance will be guaranteed in the Administration. In this way, a prerequisite will be the assessment of each position to identify whether the tasks associated with it can be performed remotely. Otherwise, there will be no telecommuting in these cases.
Likewise, the State, autonomous communities and municipalities will have six months to adapt the regulation to its area of ​​competence. The regulation will be made by including an article 47 bis to the Basic Statute of Public Employees, although neither percentages nor hours of telework will be marked, since each department will be the one that negotiates the details of how this modality will be implemented. For example, in the General Administration of the State, during the confinement a modality of non-contact work was articulated with priority for employees with dependent children and chronic illnesses, with at least four days.
SIt will be the Administration that assumes the equipment costs to ensure teleworking by public personnel. As union sources point out, in principle I was going to go to the Council of Ministers tomorrow, but the negotiation with the regulation of telework in the private sector has been complicated.
"The pandemic is putting the system to the limit," says the president of CSIF, Miguel Borra, who claims to open negotiations as soon as possible in other areas, such as salaries or the offer of public employment, given the difficulties and pressure from the workforce in areas such as health, education, employment services or Social Security.
The Administration also undertakes to train "in digital skills" necessary for the provision of the service, develops the right to digital disconnection and privacy. Now tables should be opened in each administration to negotiate in each subsector the detail of telework.