This is how teleworking has evolved due to Covid-19 | Fortune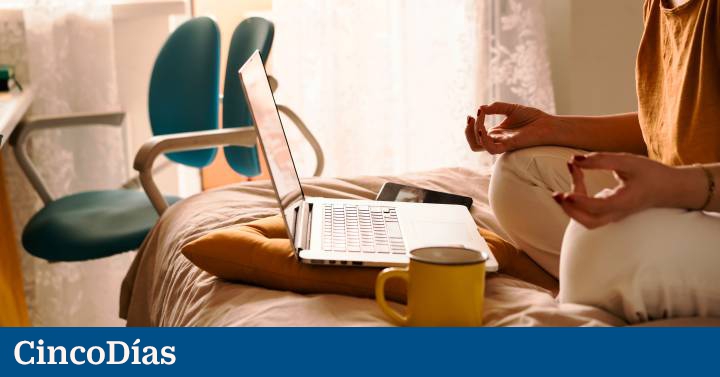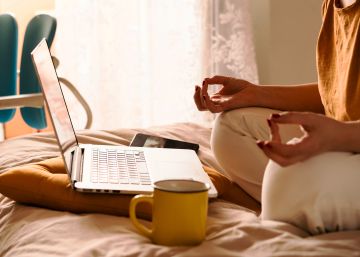 From overnight. Thus, in March, companies and workers had to adapt to developing all their processes from home. What a few weeks earlier would have seemed impossible was accomplished almost in the blink of an eye: entire corporations working remotely for the first time.
During these months it has been shown that work could continue from home, but various problems related to this system have also come to light. Companies have seen that a method they considered unfeasible has led to an increase in productivity, although many also point to a loss of creativity due to the lack of interactions. Teleworking has made visible problems that previously went more unnoticed, such as the lack of disconnection or the difficulty of reconciliationBut it has also developed positive habits and routines that will continue with the return to the office: teams have been forced to be more autonomous and communicate better with each other.
For the reinstatement of personnel, most companies are opting for a phase-based return in which employees alternate days of face-to-face work with remote periods. A process in which technology is being a great ally, at Banco Santander, for example, they have developed an application called My Vuelta in which employees can consult any information related to their de-escalation, as well as update their health status. In any case, experts agree that, with its lights and shadows, teleworking is here to stay and they suggest that the future is going through hybrid regimes. But implementing partial teleworking in the long term also requires the transformation of the way it has been carried out in recent months. The marketing director of Ricoh Spain and Portugal, Xavi Moreno, considers that, once it was demonstrated, in March, that teleworking was viable, several stages have followed. "There has been a first part of this crisis that has consisted of subsisting, trying to do things to get ahead. Later it was necessary to equip all the companies with remote work teams. Later it was seen that it was not only a question of software, but also of establishing work habits. The Administration also realized the need to regulate it. Now the river flow has dropped and we can see the stones, "illustrates the Ricoh spokesperson.
One of those stones is that things also have to happen in the office. In this paradigm shift, the physical headquarters take on a new meaning, they are no longer just a place to work from, but are now also understood as a meeting point. "Creativity arises from the impact between people, especially from the informal impact. Classic coffee is a source of innovation", Says Moreno, who believes that although a part of the individual work can be done from home, the offices will continue to have a very important weight ahead as a space for the sharing of reflections and projects, as well as for socialization.
This is also the case at BBVA, where they have opted for a system of flexible positions that each employee reserves at the beginning of the day. The head of strategy and development of solutions in the talent and culture area of ​​the entity, Imma Catalá, raises the corporate work centers in three directions: as a place of union to share the corporate culture and promote the feeling of belonging, to give space for those people who for logistical or technical reasons cannot work from home, and finally, as a point of innovation where the dynamics of the teams are more creative.
Informal encounters
While it is true that creative solutions have emerged during this time to remedy the distance, the lack of informal meetings is one of the main obstacles to remote innovation. "We have identified that teleworking does not offer optimal conditions for all types of work, for example, for certain functions of creation and innovation that require more personal interaction," explains Catalá. So does the president of Steelcase, Alejandro Pociña, who insists that "the achievement of objectives in a company requires a significant percentage of presence."
Pociña considers that although these months have shown that it is possible to carry out tasks from home, some myths – positive and negative – about teleworking have also been demolished. One of them derives from the fact that the perception of this varies greatly depending on the rank. A report by Steelcase reveals that 75% of executives work at a table dedicated exclusively to this, while 46% of employees share a table with other functions (kitchen, dining room …). Thus, practically half of the highest-ranking positions say they have an ergonomic table, a percentage that falls to 24% in the rest of the company. "Teleworking is only cheaper if you cheat because there are a whole series of hidden expenses that are necessary if you want the employee to feel good ", says the executive.
In any case, companies are also aware that the exceptional situation caused by the coronavirus pandemic has made the perception of teleworking that has taken place during these months far from the norm and, above all, from what will be seen in the future. This is what Pilar Rojas, deputy director of diversity, work-life balance and employee value proposition at Repsol, points out, who recognizes that despite the fact that the telework culture has been in the company for more than 10 years, the external conditions were not ideal for this system , so the employees had to face new barriers. "Over time we have been able to adapt the domestic space to telework safely in a situation in which we had relatives at home, as well as to disconnect better after working hours", he develops.
For the director of PageGroup, Jaime Asnai, the crisis has revealed two major labor problems that existed in Spain: the extension of hours and the impossibility of reconciling. Two aspects in which, he considers, that teleworking could contribute in the future by allowing, if applied correctly, a greater self-management of the teams and the day. Something that only happens if teleworking is understood as a new way of working that goes beyond carrying out the same tasks as in the office, but from home. "The employee has gained something with this greater ease of reconciliation, but greater flexibility will also be required in return," continues the expert.
Another lesson Asnai draws from these months and is confident it will last once in the office is increased meeting productivity. "They have been much more prepared and planned, so they have also lasted less than usual, which results in more efficient work," he explains. Something that, for the moment, is kept back at the office, according to Pociña, to avoid prolonged exposures and, consequently, a greater risk of contagion. Confinement has also pushed companies' investment in technology infrastructure, especially due to the cybersecurity risks associated with teleworking. "By equipping teams with corporate laptops and mobiles and training them in security best practices, companies can protect employee data and prevent unauthorized access," says David Calvo, Zoom Account Executive.