This is how Miguel Ángel Ramírez danced with Javier Tebas at the presentation of the Genuine League at the UD Sports City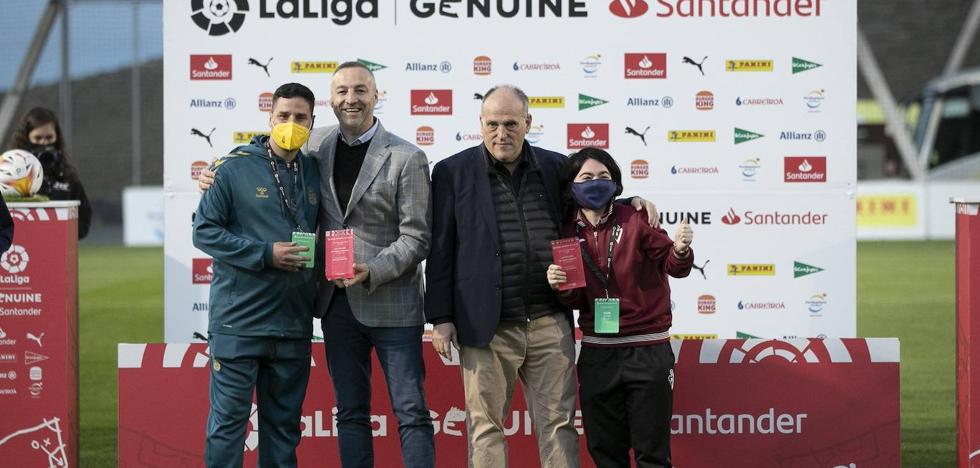 The capital's venue will host the second phase of the competition this weekend
The Genuine League arrives in Gran Canaria and specifically in the Sports City of Barranco Seco. The illusion and joy of football come together in three days that are impossible to forget for players and fans.
It will be the second phase of La Liga Genuine that will be held in Gran Canaria.
This Friday was his presentation with the presence of Javier Tebas, president of LaLiga. Both Tebas and the president of Las Palmas,
Miguel Ángel Ramírez, did not hesitate to dance during the presentation of the Genuine League.