This is how he destroyed two rackets with kicks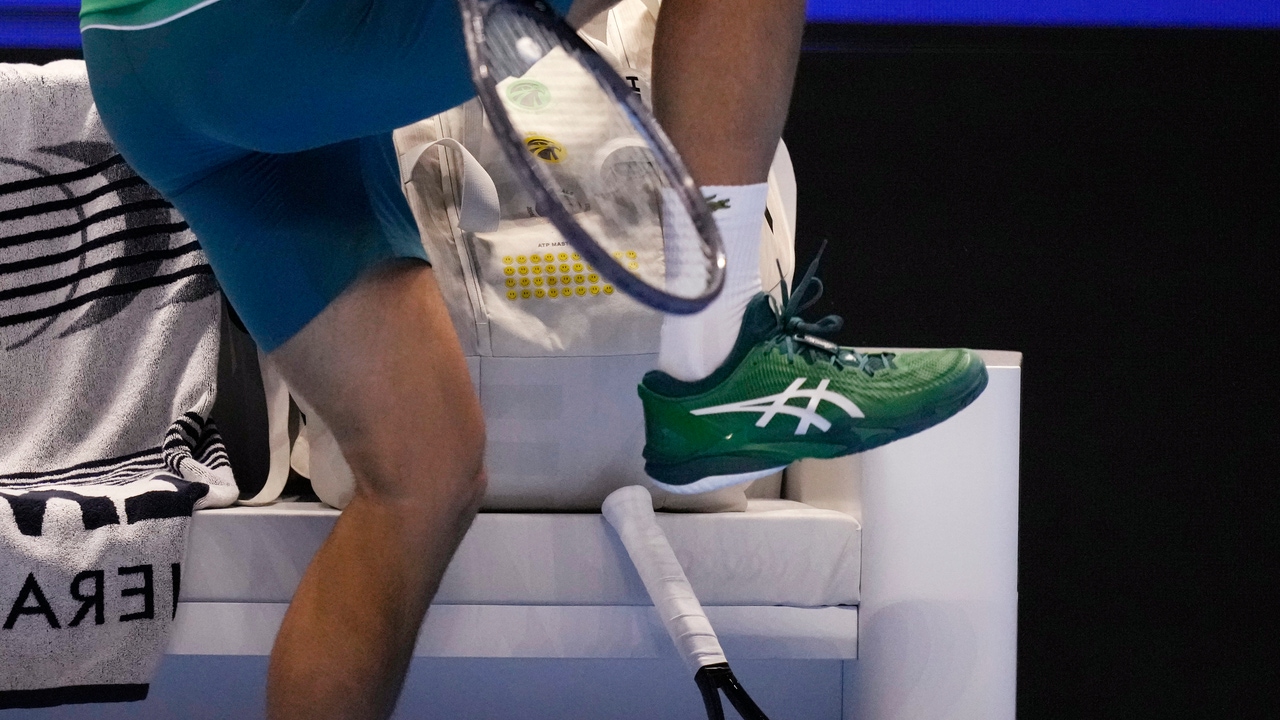 Novak Djokovic He was faithful to everything that he is in his debut at the Nitto ATP Finals 2023. He defeated Holger Rune (7-6 [7/4]6-7 [1/7] and 6-3) in a very tough match of three hours and five minutes and part of his demons came out, especially when in the third and final set he had already achieved the lead break and lost it in the next game. Then this happened:
The best tennis player in the world paid for it with a pair of rackets that were on the ground. He stepped on them and snapped them as if they were two branches. Logically, he received a warning for it. He put on that absent face that he sometimes has, as if he didn't want to know anything about anyone, but nothing could be further from the truth. The next game he practically gave it away, to go from 2-0 to 2-2, but he was only gathering strength for the final fight, to which his rival no longer found a response. He always pushes Rune to the limit in their face-to-face matches and twice (the final of Paris-Bercy 2022 and this 2023 in the Rome quarterfinals) he managed to beat him. On the other hand, this season in the capital of France nine days ago and now in Turin at the Nitto ATP Finals the Serbian won in two very similar matches. The 2021 duel at the US Open caught Holger still too green.
With this victory Djokovic ensures the number one at the end of the course for the eighth time in his career. The previous seven were already a record. Nole has recognized that he is willing to break all the records he can. The other one that he has within reach in the short term is to win the championship for the seventh time. Masters Cup. He now has six crowns, equal with Roger Federer. He has participated 15 times, not counting this course. On four occasions they lost in the group stage (2007, 2009, 2011 and 2019), on three occasions they remained in the semifinals (2010, 2020 and 2021) and on two occasions they lost the final (2016 and 2018).
The next match in this edition will be on Tuesday against Jannik Sinnerwho won the other group match Tsitsipas for a double 6-4.
Also in the clash with Rune Novak had an argument with the chair umpire, Adel Nour, considering that the clock that measures the time left to serve is a bit hidden. Sometimes he seems to get distracted by everything about the Serbian tennis player, but nothing makes him mentally leave the matches.