This is how Fernando Tejero reacted to Eduardo Gómez's nude in 'Here there is no one who lives'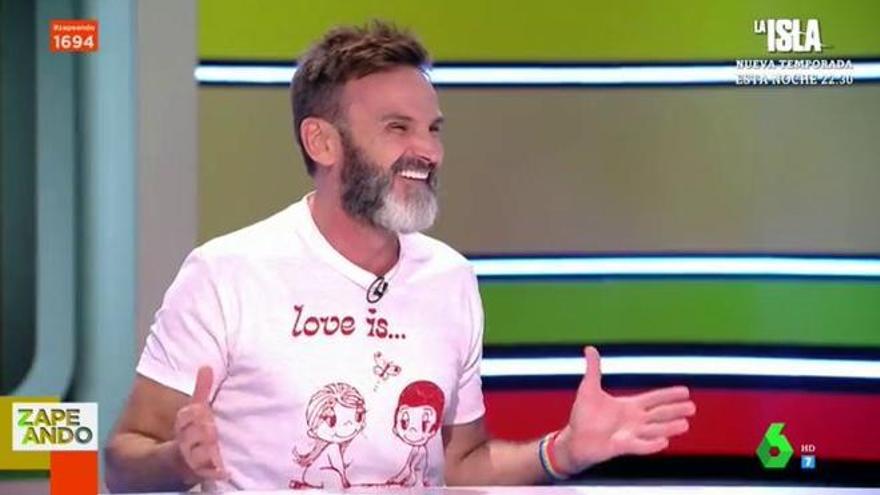 The set of 'Zapping' received this Thursday the visit of Fernando Tejero, which is promoting 'Exploits Exploits', a Spanish musical with songs by Raffaella Carrà in which he shares the limelight with Ingrid García Jonsson and Verónica Echegui. However, Dani Mateo and company took the opportunity for the Cordoba to tell some anecdotes of his passage through 'Here there is no one who lives'.
The actor shared a funny story that happened to him with the deceased Eduardo Gomez, who gave life to his father, Mariano. Specifically, Tejero related the surprise he got when he saw his partner naked: "I won't forget that he appeared naked with a frying pan and at one point he took it off and I thought 'but what's going on?' The interpreter who gave life to Emilio continued explaining that what he saw in his crotch was not expected: "Between those little legs I had a lion's lunch there, I said 'but what about this nature?'
It was not the only anecdote that the actor told during his visit to the La Sexta program. Tejero commented that in one of the last sequences they shot, when they recorded 18 hours a day, he kept making mistakes: "There was a sequence that we were in a bar with all the figuration and there comes a point that you are exhausted and your head does not give you for more and I was wrong and I was wrong … It had a historical paragraph and when it seemed like I was going to say it in full, I made a mistake in the last sentence and everyone said 'Ohh'. It gave me a fit of laughter that is neither forward nor backward ".