This is how ash covers the areas most affected by the La Palma volcano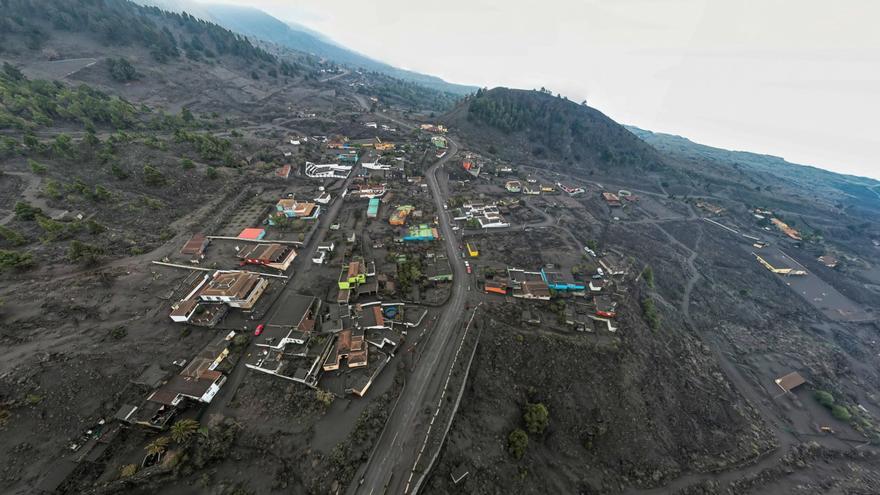 The neighbors of La Palma They have been in hell for more than 50 days, after last September 19 the Cumbre Vieja volcano, which since then has not stopped emitting ash and lava, in addition to affect air quality, mainly in the Aridane Valley.
At this time, the lava emission has continued to flow through the same channel as in previous days, with hardly any change, although an overflow of the length of lava is observed in the upper part of the cone. In addition, the second lava delta continues to expand, overlapping with the first. The affected area currently reaches about 1,005.80 hectares.
Cameras I love the world They capture daily the consequences of the volcano on the Isla Bonita, sending the images not only to the entire Canary Islands but also to the rest of the world. Of them is an image that went around the world that gave hope by showing a house resisting the passage of lava, being published in newspapers as The Washington Post or The New York Times. In the last hours they published a video – which heads this information – in which they show the state of the neighborhoods most affected by the volcano in which the ash has turned the entire environment black.
Earthquakes fall to nine on the island of La Palma during midnight
The National Geographic Institute (IGN) has located since last midnight nine earthquakes on La Palma unlike the twenty registered the previous morning. In this case, the highest magnitude occurred at 5:47 am this Friday when it reached 3.3 in the municipality of Mazo at a depth of 38 kilometers.
In this sense, the latest report of the National Security Directorate (DSN) points out that seismicity at depths greater than 20 kilometers has increased both in number and magnitude.
According to the air quality it remains "good" or "reasonably good" in all seasons except for the specific peaks that are registered in Los Llanos de Aridane at noon when it has reached a "regular or unfavorable" level.
The emision of sulfur dioxide (SO2)For its part, it maintains regular levels in Puntagorda, although without exceeding the daily threshold. Finally, the meteorological conditions continue to be favorable for aeronautical operations.
The Navy, for its part, has already begun to transfer farmers by sea to facilitate access to areas of crops that have been isolated by lava.