This is 'chemsex': drug sex parties that have increased with the pandemic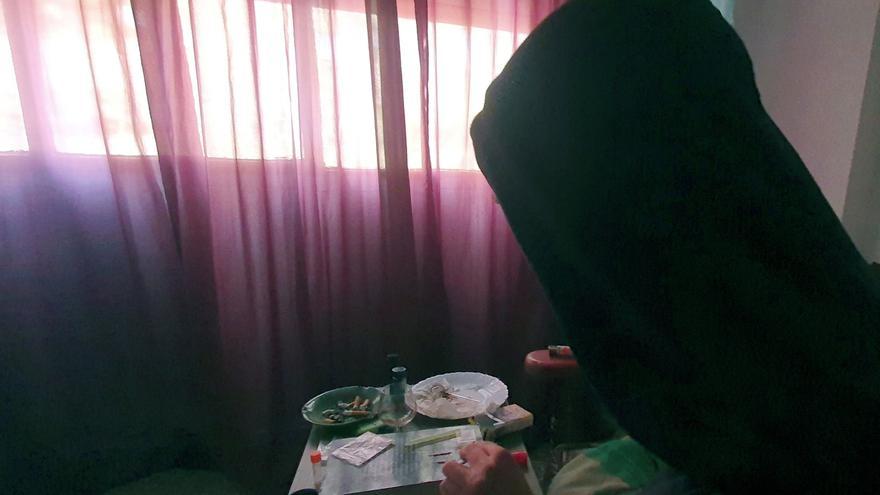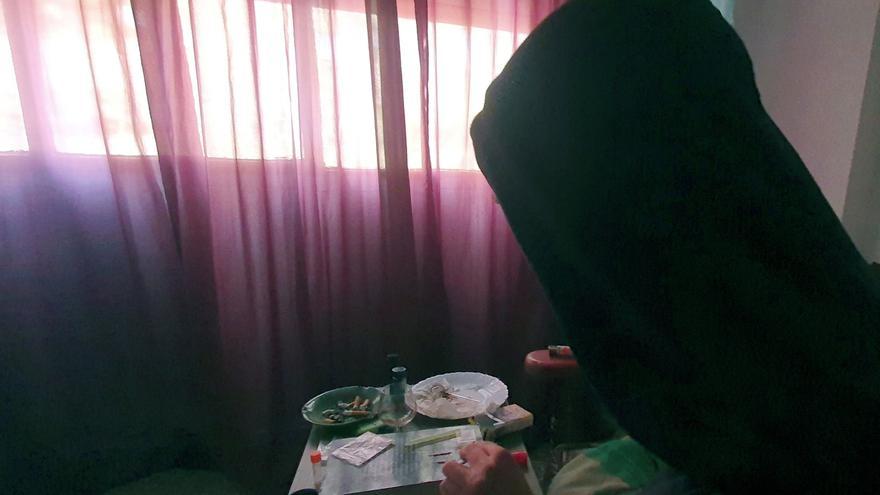 Young people of about 35 years old, with a university degree and salaries of more than a thousand euros: this is the profile of the people who usually frequent those known as "chemsex"dangerous sex parties surrounded by drugs that, according to experts, have increased during the pandemic.
The "chemsex" is the use of psychoactive drugs in a sexual environment, an Anglicism that according to the RAE it is possible to adapt to Spanish as sexdoping, or what is the same, the use of different types of substances to facilitate or enhance sexual relations with the ultimate goal of disinhibiting the person.
The profile of users who go to a "chemsex" usually corresponds to young people, around 35 years, university students up to 69% of the time and with a monthly income that exceeds a thousand euros, according to a study carried out by 22 hospitals in the Community of Madrid.
Although there are no official data on how the pandemic has been able to influence the realization of this type of risk practices, the psychologist and sexologist Alba Alonso has assured Efe that this health crisis has not only modified consumption patterns, but has also triggered it.
Alonso, who works with the NGO Imagina Más, an organization that defends equality, sexual health and diversity, assures that "The consumption pattern of these parties has changed."
Before the pandemic these practices "were focused on weekends but now many users tell us that they also have that consumption during the week ", a model change caused by the months of confinement.
In 2020 the organization attended 515 sessions due to these practices and, although in 2021 they have not yet collected data, they say that these numbers are increasing alarmingly.
This type of meetings in which sex and drugs are mixed continued to be held even in the first three months of confinement, as he explains to Efe Jesus Troy, specialist in infectious diseases at the Infanta Leonor Hospital in Madrid.
Even "during the first months of the pandemic there were people who sent you an email to ask about the possibility of coming to the hospital because they had various sexually transmitted diseases. "
Syphilis, gonorrhea, and HIV
Troy defends that we are facing a "public health problem" since "probably the health workers have not been able to give the adequate response, nor establish the needs and priorities necessary to face it".
"This is a problem what serious enough and important so that there is first-hand institutional support, as was done in the past with the drug addiction program by the addiction to cocaine or heroin. Here is a practice that can be seen as a social diversion but that on many occasions becomes a health problem, "he says.
Many of the cases that Troya diagnoses have been linked to "chemsex" parties, and most of the time the patients who come to his office test positive for syphilis, gonorrhea, chlamydia, hepatitis and HIV, since 90% of these practices are done without a condom.
It also ensures that "chemsex" usually generates a very dangerous dependency since on many occasions the patients end up totally unstructured, lose their jobs, end up with family problems, on the street and even "sometimes they try to commit suicide."
The consumer profile
The Valencian Juan CM responds to the "chemsex" consumer pattern: he has 35 years old and has a stable job. While he attends Efe to explain what these practices consist of, on the table there are all kinds of drugs: poper, mephedrone and alpha, a white synthetic chemical drug that increases heart rate and blood pressure.
Covered with black hood and wearing mask, in the room there is a dim light, a curtain through which a ray of sunlight enters and a lot of smoke. With a glass pipe he smokes alpha, although he explains that it can also be taken orally, snorted or injected, something especially dangerous.
"Now there are 'slam' sessions, of people who are pricked by vein ", a practice that" I knew in Madrid, but I think it has already reached all of Spain although I do not practice it, it scares me, "he tells Efe.
In fact, the way to perform these "chemsex" has evolved and experts say that the "slam" is more and more present in these dangerous parties, a combination of high risk difficult to control.
"A single attendant can transmit hepatitis C to up to fifteen people if syringes are shared," says Troya, who also adds that "it is important" that people who decide to participate in this type of meeting do regular check-ups, "especially in hepatitis C and HIV."
'Chemsex' and applications
Regarding the organization of these "chemsex", Juan CM assures that specific applications have proliferated to maintain this type of meetings and that, therefore, they are greatly facilitated. He usually meets the same boy, they consume and later open an "app" for more people to come. Ensures that it has come to be up to 72 hours without sleep with 17 people in a private house in Madrid.
The realization of these "chemsex" is no longer limited to marginal environments: now, the availability of applications available to everyone and the ease of the "here and now" They allow you to participate in this type of meeting in a very short time.
According to experts, since 2003 drug use in the sexual sphere It has increased considerably but it is in 2016 when this practice has been socialized in a more massive way due to the easy access to applications.
"Before we were used to hearing about dark rooms or saunas ", more or less sordid environments, but now technological development has made it possible to "socialize them, that is, I hold a meeting at my house and an application in which I make a call for several people to come is enough," explains Troya.
For all this, it stands out that the combination of sex, drugs and social networks makes it necessary to pay special attention to what is considered a serious public health problem that may be "going under the official radars".