This has been the New Year's Eve menu for those hospitalized in the Canary Islands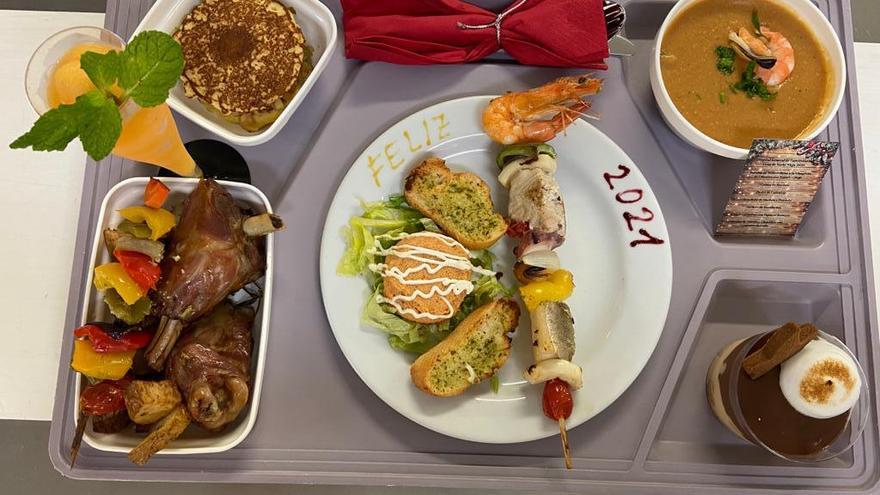 The kitchen staff of public hospitals in Canary Islands prepared a special menu for the new year. As in most homes in the Archipelago, the stoves went full blast, in this case to offer patients different dishes, both for the New Year's Eve dinner as for him New Years lunch.
Taking care of the particulars of each patient, as is usual in Hospital centers, the menus were completed with a more Christmas touch, away from the everyday dishes in the rooms of a hospital.
Meats with more dressings, special desserts and even a sweet little gift to end the night were some of the novelties that the patients of the hospitals dependent on the Canary Islands Health Service when uncovering the dinner tray last night or this noon when doing the same with lunch.