Thirty artists join the search for the Covid-19 vaccine | Culture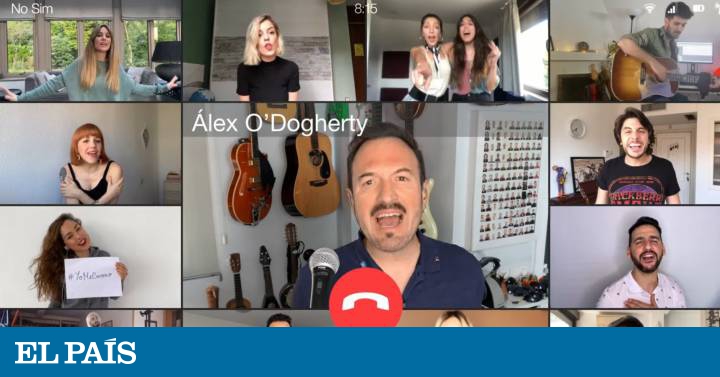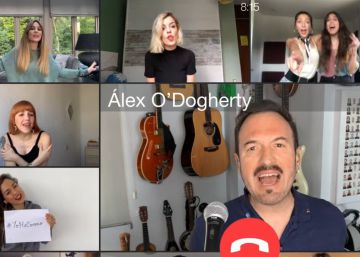 Thirty artists have joined in a song to support the initiative I crown myself. This project, which has become popular on social networks, was born to raise funds for research into the cure for Covid-19. The group Stool, Sinsinati, Edurne or María Parrado star in a video that will use all the proceeds to this end.
Last March the platform was created I crown myself to raise funds to help the work of the Fight Against AIDS Foundation. The organization is leading the first clinical trial approved by the Spanish Medicines Agency which aims to define which drugs will be used to treat those infected with this virus and prevent contagion.
The hashtag #yomecorono, championed by the actors Natalia Sánchez and Marc Clotet, he has toured social networks and has been supported by musicians, comedians or athletes, such as Serrat, David Bisbal, Carlos Latre, Messi or Iker Casillas. To date more than 2 million euros have been raised.
This initiative is now reflected in a song, I want to hug you, when it's all over, in which Pablo Puyol, Edurne, Willy and Antón (Stool), Angy, Merche, Fran Perea, María Parrado, Nerea Rodríguez, Lucía Gil, Dani (Despistaos), Manel Navarro, Edu Soto, Roko, Ele, Isma have participated Romero, Álex O'Dogherty, Rayden, Lucas Colman, Paul Alone, Álvaro (Sinsinati), Dani Fernández, Siete de Picas, My brother and I, Chlöe's Clue, Bombai, Belén Aguilera, Hotel Flamingo, Jorge Marazu, Marina Carmona and Lucía Fernanda, Sergio Rojas, Jaiflyer, Rodri (Fugaz) and Álex Gómez.
Due to the exceptional circumstances, EL PAÍS is offering all its digital content for free. Information regarding the coronavirus will remain open as long as the severity of the crisis persists. Dozens of journalists work tirelessly to bring you the most rigorous coverage and fulfill your public service mission.
If you want to support our journalism you can do it here for 1 euro the first month (from June 10 euros).
Subscribe to the facts.