Third loss in a row for the Ibaka Clippers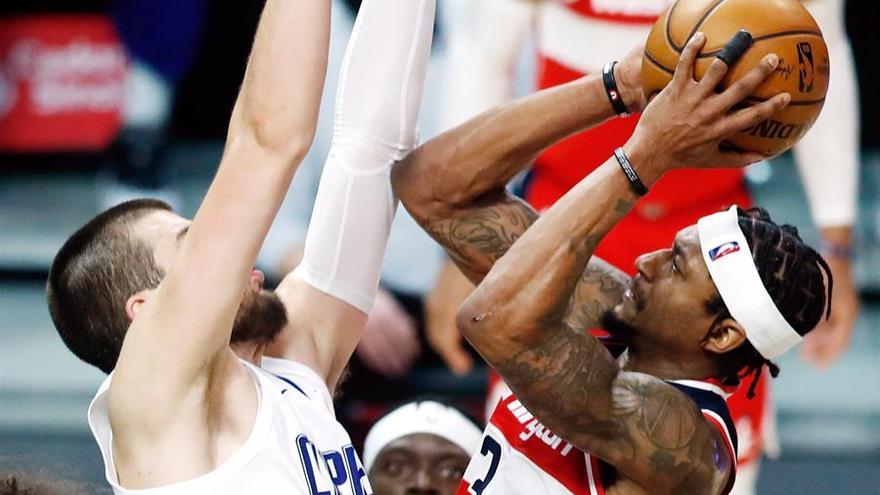 Once again the combination of guard Bradley Beal and point guard Russell Westbrook was the one that opened the Washington Wizards the way of the 119-117 win over Los Angeles Clippers, who suffered the third consecutive defeat.
Beal was in charge of being the leading scorer by scoring 33 points, including 14 points from 15 personnel shots, in addition to capturing seven rebounds, giving three assists and recovering two balls, while Westbrook was close to triple-double after contributing 27 points, 11 assists, nine rebounds and recovering four balls.
Westbrook outpointed Walt Bellamy for 42nd on the NBA's all-time scorers list with a jump shot in the second quarter. The point guard now has 20,959 points.
Four other Wizards players also finished with double-digit numbers, including German center Moritz Wagner, who scored 12 points and Brazilian point guard Raúl Neto, who came out of reserve and added 11 points, the same as Latvian power forward Davis. Bertans. Neto, who played 24 minutes as a reserve, made 5 of 10 shots from the field, including the only triple he tried. He also captured a rebound, gave an assist, recovered a ball, lost another and committed a personal foul.
The victory allowed the Wizards (14-20) to get back on the winning track and pursue their goal of being in the playoffs when the regular season concludes. Washington won 8 of 11 heading into the All-Star break.
Meanwhile, the Clippers (24-14), who lost three consecutive games for the first time so far this season, they are four games away from first place in the Western Conference, which is held by the Utah Jazz (27-9).
Although the Clippers had the return of starting forward Kawhi Leonard, who finished as the team leader with 22 points, they were left without the other star forward, Paul George, who felt ill before the game.
Again, the Clippers failed at the decisive moments and concluded a five-game road trip with a losing record of 1-4. Point guard Patrick Beverley with 17 points - three triples from five attempts - finished as the second highest scorer on a list of seven players with double-digit numbers, including four reserves. One of them was Croatian center Ivica Zubac, who finished as the best of the Clippers in the inside game with a double-double of 13 points and 13 rebounds in 29 minutes of action.
Quite the opposite of what happened with the Spanish Congolese pivot Serge Ibaka, who played 18 minutes and left without points by missing both field goals he made, including a 3-point attempt. Ibaka was better in the inside game with five rebounds -four defensive-, gave three assists and committed a personal fault.