They warn of the increase in mental health pathologies due to the eruption of the volcano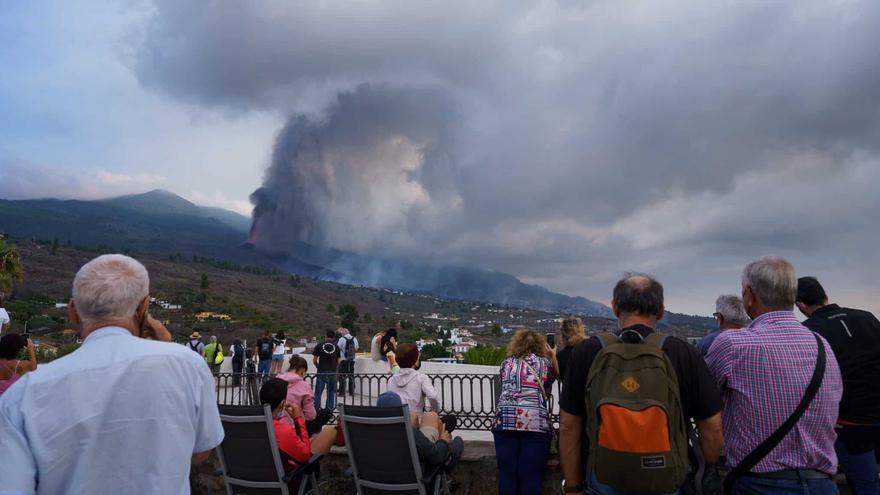 In statements to 'Canarias Radio' collected by Europa Press he has warned that "the worst has not yet come" since the emergency is still in an initial phase and "when the volcano goes out and people see their reality at 100% they will begin to to surface more these mental health problems. "
He has warned that the island faces a "complex task" because apart from undertaking the reconstruction of the surface affected by the eruption, it is necessary to attend to the problems of the people and although psychiatric care is being reinforced on the island, he said that it "will take time" to give important attention because it is not a short-term action.
Sánchez has also valued the support they are providing from the College of Psychology and the NGO and pointed out that among those affected there are people who do not want to leave their municipality and others who have chosen to move or even leave the island. "It is a question of each person," he stressed.
Regarding the rest of the pathologies derived from the eruption, it has detailed that eleven people have been admitted in recent days for respiratory problems – six of them due to the ash – and the demands in ophthalmology with irritation pictures have also grown. , mainly.
Sánchez has commented that the SCS is strengthening Primary and Specialized Care on the island and they also have the support of the HUC (Tenerife) but clarifies that public health "has functioned normally", since consultations have not been suspended or increased waiting lists.
In addition, it has advanced that there are many workers of the SCS affected by the eruption and that they have lost houses and properties, hence the creation of a worker assistance office with a psychologist, an assistant and a social worker.