They test a drug that favors kidney transplantation in patients who are difficult to operate on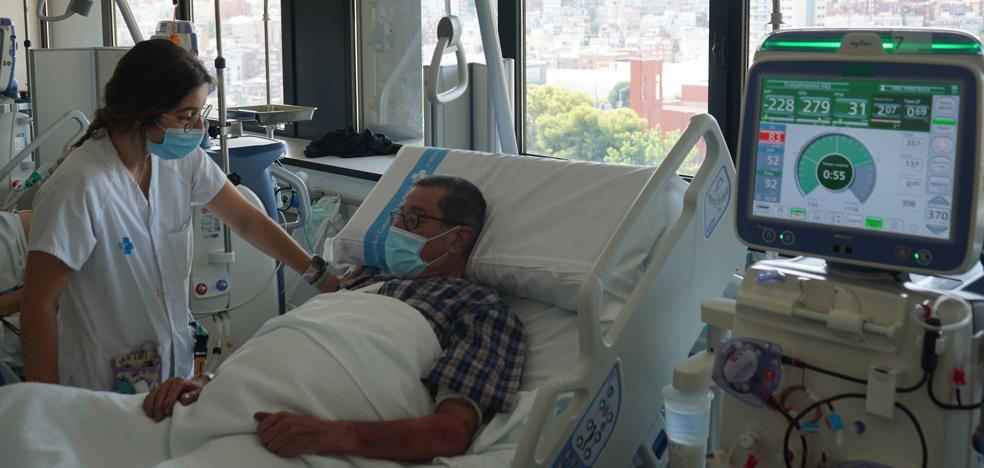 Treatment for people with highly sensitive immune systems is in the pre-authorization phase of the European Medicines Agency
Patients waiting for a kidney transplant who have difficulty finding a donor compatible with their immune system will now be able to receive a treatment that prevents the rejection of the new organ. The Renal Transplant Unit of Vall d'Hebron, in Catalonia, has tested a new drug called Imlifidase, which is in the process of being authorized by the European Medicines Agency (EMA), and has obtained positive results. These people were considered inoperable, which is almost 15% of those on the waiting list for a transplant, because the defenses attack the foreign body excessively, causing the failure of the surgery.
Patients with end-stage kidney disease require a kidney transplant, which has an average function time of 15 years. However, when the immune system is highly sensitive, the antibodies reject the new organ immediately, even in the operating room, so the chances of a successful procedure are extremely low. For this reason, the research, which has previous studies carried out in the United States and Sweden, has shown that the drug is capable of temporarily eliminating the cells that produce hyperactive antibodies.
the first patient

The Catalan hospital has been the first Spanish center, out of three national ones, to test the treatment that is part of a global study with 50 patients, the step prior to approval by the EMA. The research is promoted by Hansa Biopharma AB, a Swedish biopharmaceutical company. The first patient in Vall d'Hebron to participate was a 54-year-old man who had required dialysis for 38 years. After two failed transplant attempts, his antibody levels were very high, making it impossible to find a compatible donor. More than three months ago the drug was applied and the surgery was performed successfully. Although he continues to be monitored, specialists consider it to be a positive result because he has not resorted to dialysis since then.
"The drug gives us an advantage of five to six days to carry out the transplant," explains Oriol Bestard, head of the Nephrology and Renal Transplant Service at the Vall d'Hebron Hospital. It acts so fast that one hour after administration, the patient can go to the operating room. But, once time has passed, the antibodies are produced again, so you will need additional immunosuppressive treatment. "It is very likely that the useful life of the organ in these patients is not comparable to that of those who receive a compatible kidney, but it may allow them to live for a long period without the need for dialysis," explains Bestard.