They spot a Perseid crossing the center of the peninsula at 210,000 km / hour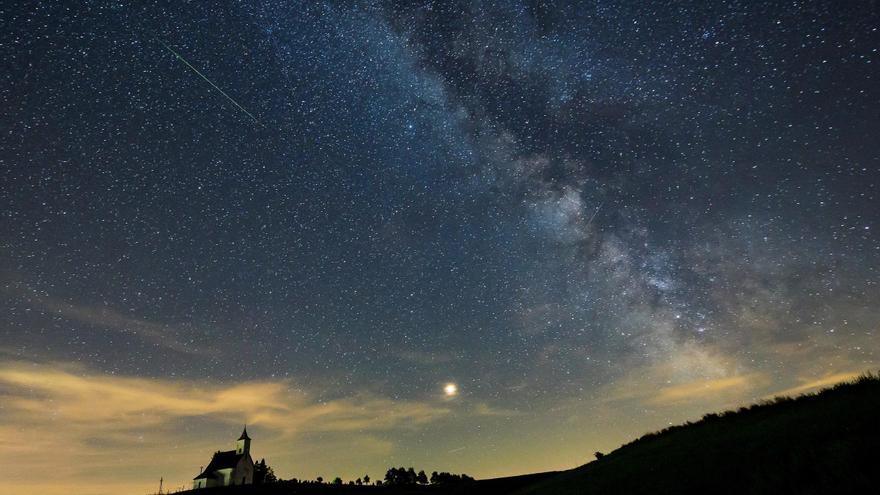 The detectors of the SMART project, of the Institute of Astrophysics of Andalusia (IAA-CSIC), from the astronomical observatories of Seville, La Sagra (Granada) and La Hita (Toledo) have recorded the passage of a perseid flying over the center of the peninsula at 210,000 km / hour.
According to the analysis of the principal investigator of the SMART project, José María Madiedo, of the IAA-CSIC, the "impressive" fireball of this perseid It flew over the communities of Castilla y León, Madrid and Castilla-La Mancha at 11:18 p.m. yesterday, July 31st.
It occurred as a consequence of the entry into the Earth's atmosphere of a fragment detached from the Kite Swift-Tuttle at about 210,000 kilometers per hour.
The luminous phenomenon began at an altitude of about 139 kilometers over the northeast of the province of Ávila and it could be seen from more than 400 kilometers away due to "its spectacular brilliance."
From there he advanced in a southwesterly direction, crossing the Community of Madrid and dying out at an altitude of about 81 kilometers above the province of Toledo, almost on the vertical of the town of Cebolla.
The total distance traveled by this fireball from its beginning on Ávila to its final point on Toledo was about 209 kilometers.
The SMART project detectors operate within the framework of the Southwest Europe Fireball and Meteor Network (SWEMN), which aims to continuously monitor the sky in order to record and study the impact against the Earth's atmosphere of rocks from different objects in the Solar System.