"They ruined me and I've been waiting for the trial for 17 years to recover what is mine"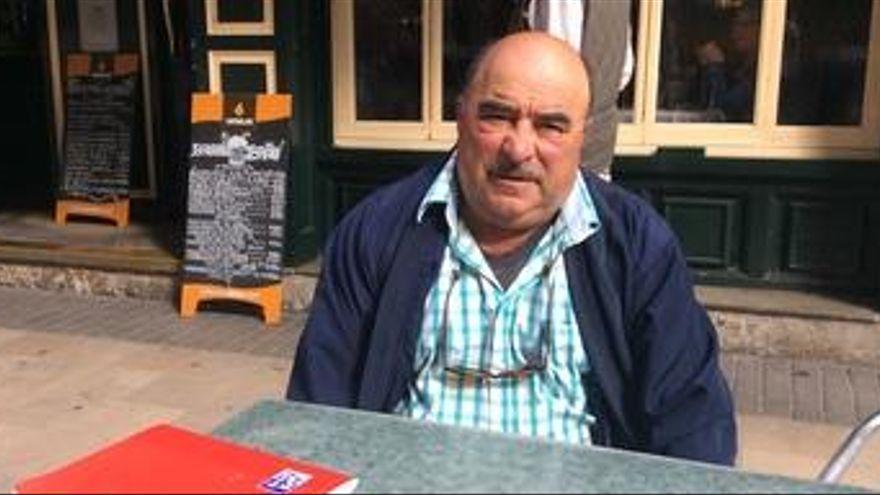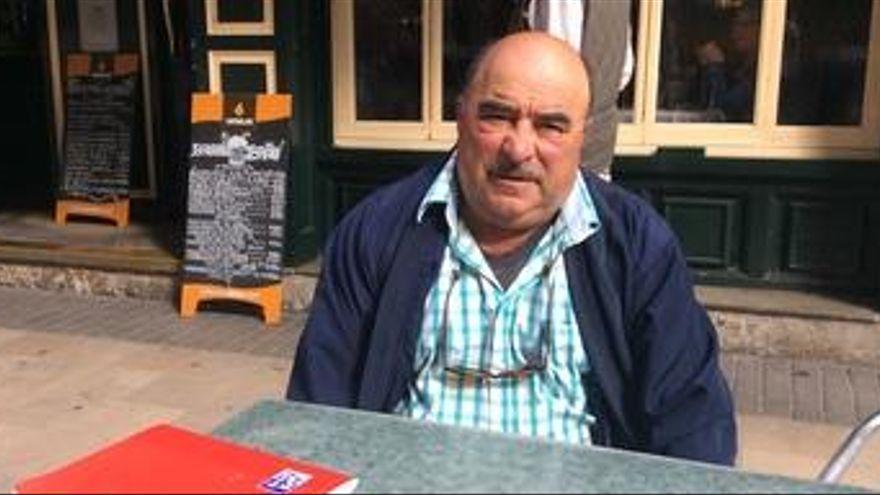 Retired businessman Nicolás Agudo, 67, is tenacious. Carries 17 years fighting to recover the 245,233 euros from the Calp water works. His company, Exca-Gata, contracted by the scheme of ghost firms that hatched, among others, the former councilor of the PP Juan Roselló and his brother-in-law, Francisco Artacho, did not see a single euro. And it was, together with Vives Dalmau (they left this firm 83,343 euros in debt), which opened the ditches and laid the pipes.
"They ruined me. These criminals have wanted to defeat me and sink me. I don't sleep at night, I've gone blind and I'm bitter," confessed this Wednesday Acute. But he doesn't give up. He has been waiting for 17 years for the trial to be held "in order to recover what is mine." And this week he has filed a claim in the investigating court number 1 of Dénia, which is the one that instructs this case since 2005. He warns that the hearing has not yet been set and that the delay is "unjustified". It demands that "justice" be done once and for all.
"The Aguas de Calpe Case is the oldest and most corrupt in the Valencian Community. It has been 17 years since this trauma began. The accused are dedicated to hiding like foxes and mocking justice. Because of these predatory animals I am physically devastated and financially defeated. I did the work in 2004 and I have not received a single euro. It is incredible that with resources and tricks they manage to delay the trial," lamented this retired businessman, who warns that he only wants to "live calmly and in peace."
"You trust in justice and you think it will take four or five years to recover that money at most. You mortgage everything because they have left you a big hole. And time passes and time passes and the situation becomes unsustainable," Agudo said.
The anti-corruption prosecutors Felipe Briones and Pablo Romero already presented the indictment a year ago. They ask for 9 years in prison for Roselló and as many for Artacho for the crimes of administrative prevarication and continued fraud and for fraud. They request the same sentence for Jesús Lara Santamaría, administrator of OHL (Obras Hidráulicas de Levante), the company with the pompous name that Artacho controlled in the shadows. This firm was actually dedicated to distributing advertising, but the now accused changed its name and corporate purpose so that Aguas de Calpe would hand over the millionaire contract to renew the pipes. Roselló and Francisco Zorrilla were then directors of Aguas de Calp and manager, Alberto Mut. Prosecutors ask for these last two 7 years and 3 months in jail. Meanwhile, Victoriano Sánchez and Antonio Ramón Céspedes, who allegedly took 435,801 euros from the OHL account and gave it to Artacho, each face 6 years in prison.
Prosecutors warned that the defendants appropriated a million euros of money from the city hall by fingering a millionaire contract and setting up a network of shell companies. Those merchants did not move a stone, but they did collect from the town hall. The money was lost along the way and did not reach the companies that did carry out the works, Exca-Gata and Vives Dalmau.
Juan Roselló and Artacho are awaiting the sentence for another alleged corruption scheme, that of the Calp garbage fraud, a piece of the Brugal case that was judged in the Alicante Court at the end of the year.
Nicolás Agudo has filed complaints with the General Council of the Judiciary and with the Ombudsman for the delay in this case. "And I am going to continue making claims in the Dénia court. I ask for protection from the justice system. After 17 years of nightmare, I deserve to recover what is mine and breathe easy."