They request the appearance of Sánchez for his "change of position" regarding the Sahara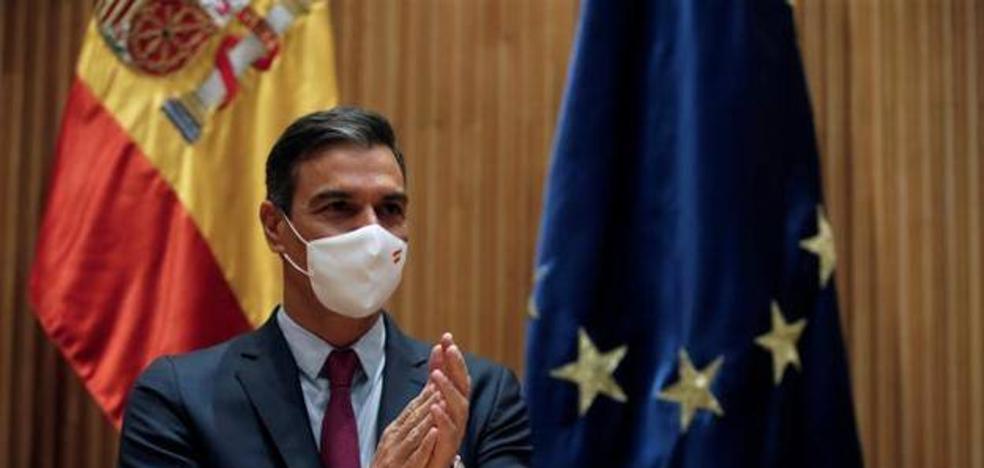 According to the Minister of the Presidency, Félix Bolaños, this change "shows that we are going to have a stable and good relationship with Morocco"
Various political groups, including
Nueva Canarias and Canarian Coalition, They are going to register this Monday
request for the appearance of the President of the Government, Pedro Sánchez, in the Congress of Deputies to give an account of the change in the Executive's position regarding Western Sahara.
EH Bildu, ERC, CUP, BNG, PNV, Junts, Pdecat, Más País, Compromis, Nueva Canarias and Coalición Canaria will request the appearance of Sánchez, after moving from the position of neutrality that Spain has maintained for decades regarding Western Sahara to a support for the autonomy proposal presented by Morocco in 2007.
A new position that, according to the Minister of the Presidency, Félix Bolaños, "shows that we are going to have a good relationship with Morocco, that we are going to have a stable relationship, in which Morocco undertakes to collaborate against human trafficking, against illegal immigration", he highlighted.
However, this position had already generated discomfort in his government partners, as well as in the opposition and in the Polisario Front.
The IU spokesman in Congress and Secretary of State for the 2030 Agenda, Enrique Santiago, stressed that the Government cannot support any measure contrary to what the United Nations establishes on the process of decolonization of Western Sahara.
The leader of En Comú Podem, Jéssica Albiach, and the ERC spokesperson, Marta Vilalta, defend the right to self-determination; while the candidate for the presidency of the PP, Alberto Núñez Feijóo, warned of the
"damages" of this "swerve" of the Government and has insisted that it will not admit "any ambiguity"in relation to the belonging to Spain of Ceuta and Melilla.