They remove from the beach of Ojos de Garza, in Telde, a dead whale of about 15 meters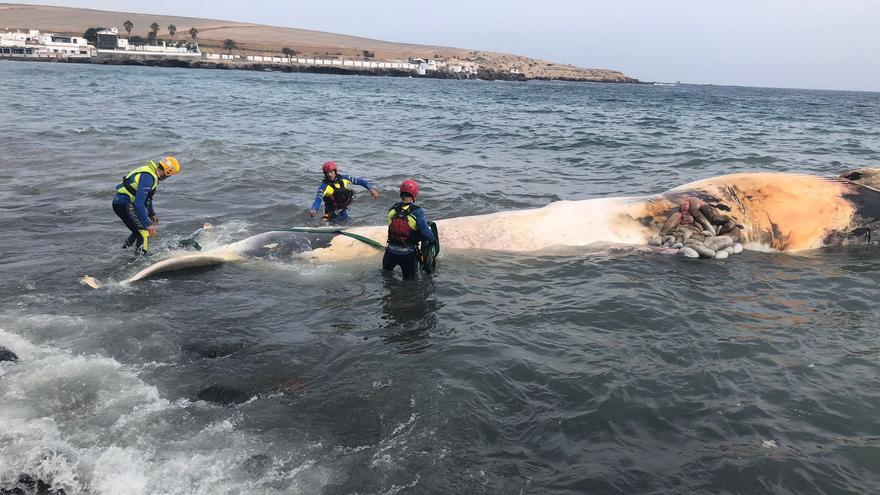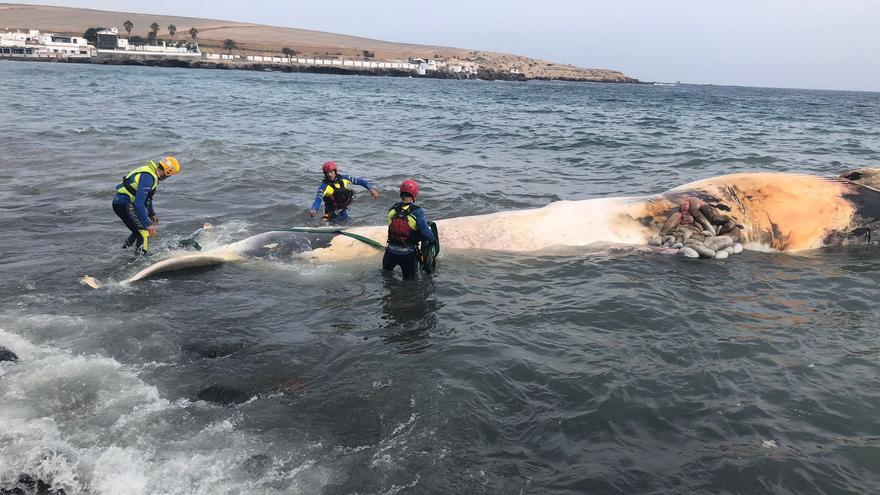 A whale of about 15 meters woke up this Tuesday dead and stranded in the Ojos de Garza beach, on Telde. Agents of the Nature Protection Service of the Civil Guard, Seprona, have been on the beach near the airport and the Gando air base since early Tuesday, after being alerted that there was a whale stranded on the shore.
Around 08:30 a.m., a citizen alerted through telephone 062 that it was seen as a large cetacean near the shore of the beach and, after the agents appeared at the place, they could observe that it was a dead whale of about 15 meters in length, as indicated by the Civil Guard.
The fact that the cetacean is dead has caused them to begin to be emitted odors caused by decomposition.
The Seprona agents, in collaboration with the Environment device, they work to get the cetacean out of the sea. The forecast is to take it by sea to the Port of Arinaga, and from there transport it by land to the landfill.