They reissue the novel 'Lady's Gambit'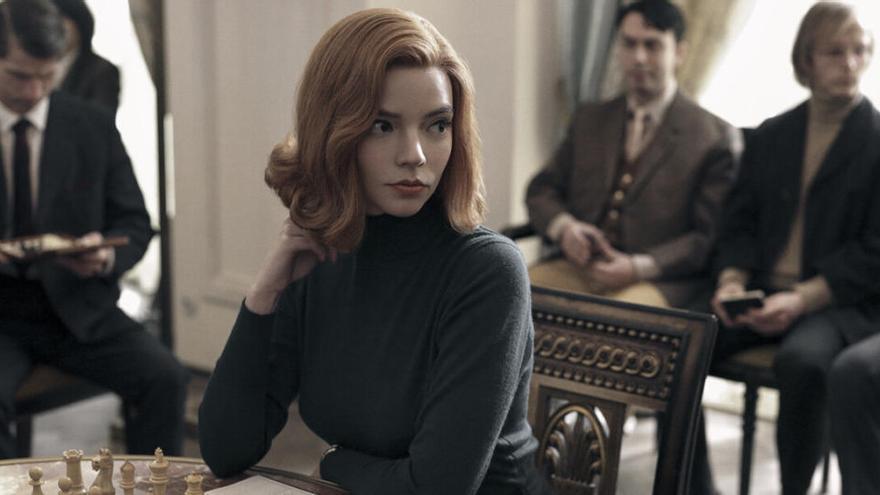 The novel 'Lady's gambit', by Walter Tevis, first published in 1983 and a cult book for chess players, will arrive again in Spanish bookstores launched by Alfaguara on January 21, after the success of the TV series based on this book.
Walter Tevis's novel was based on his own childhood and his addictions to give life to the protagonist of this American classic, Beth Harmon.
Orphan, lonely, multi-drug addict, competitive, fragile and brilliant, the protagonist of the novel and the Netflix television series, her intelligence in chess brings her both successes and problems.
Set in United States In the 1950s, Beth Harmon is a quiet girl, who tries to remain unnoticed in the orphanage where she lives. until One day he plays his first game of chess and, with very little practice and less means, he quickly reveals himself as a natural genius., a little Mozart from the board, explains Alfaguara in a statement.
The happiness that the game gives you compensates for the sadness and loneliness of the rest of your lifeBut as his talent grows, so do his addictions.
Walter Tevis's novel was published in Spanish in 2013 by the Alamut publishing house with the title 'Queen's gambit ' and now Alfaguara recovers it for January, although From December 7, the book will be available in ebook format.
'Gambit de dama' premiered in Netflix in October 2020 and in a few weeks it has become the Most viewed miniseries on the platform in all the countries where it operates, in such a way that so far more than 62 million people have seen it.
The novel 'Lady's Gambit' has been praised by the world's best chess players for their loyalty to the game, using the best games in history in the plot, says the publisher.
Walter Tevis (1928-1984) was professor of literature at Ohio University. He wrote seven books, three of which were adapted to the cinema with enormous success: 'The Go-hunt' (1959), with Paul Newman as the main character; its sequel "The Color of Money" (1984), directed by Martin Scorsese again with Newman (Oscar for best actor for that work) with Tom Cruise; and 'The Man Who Fell to Earth', with David Bowie.