They recover in Alicante a gold coin from the year 716 that was going to be sold on social networks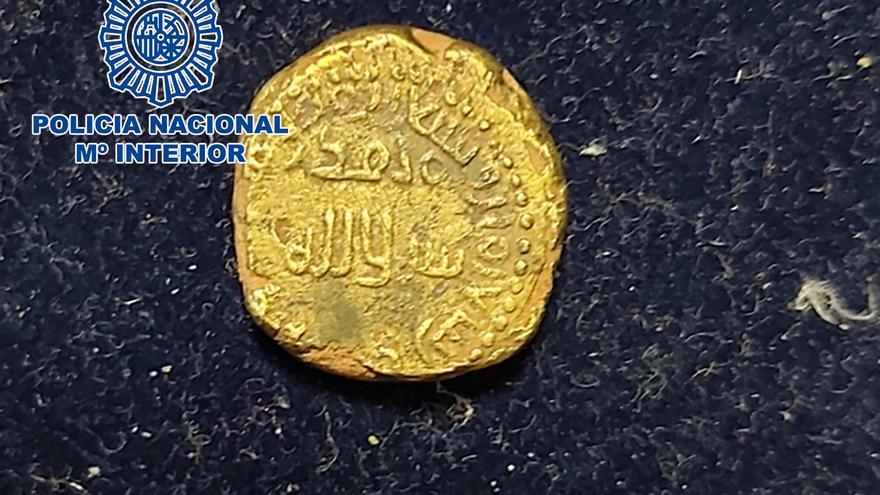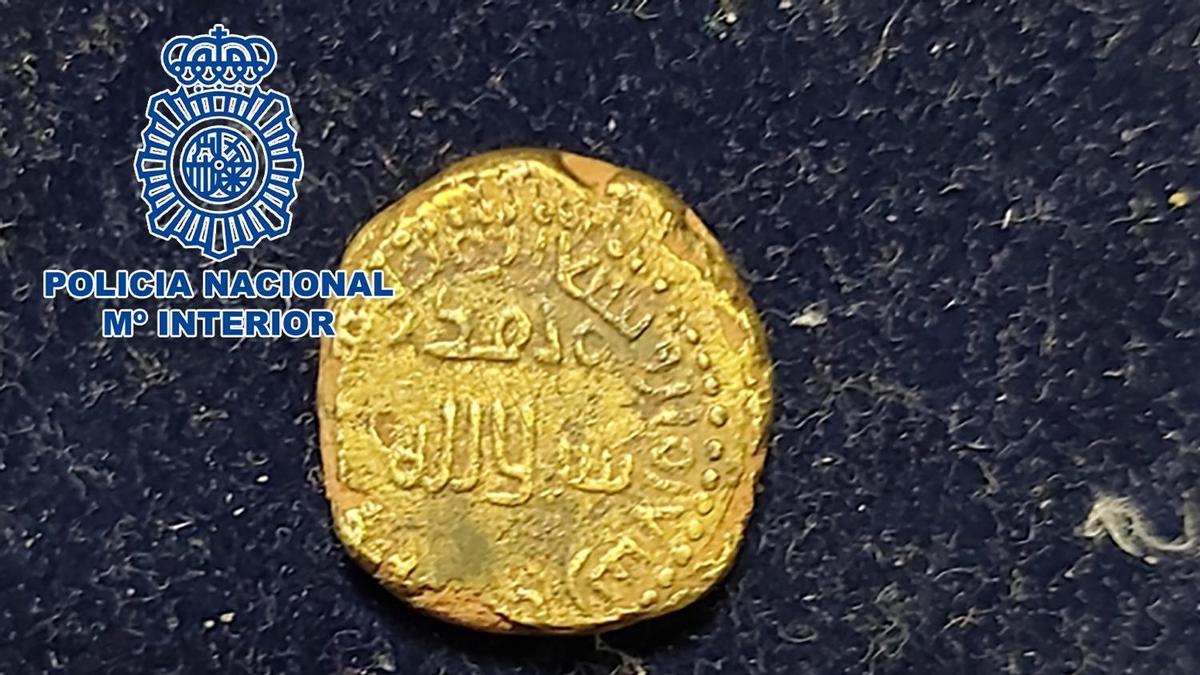 The National Police has recovered in Alicante a Hispano-Muslim gold coin, dated in the year 716 or 717, from a looting and that was going to be sold on a social network, in an intervention in which a person accused of a crime against historical heritage has been arrested.
Located among other archaeological pieces of great value, which have also been apprehended when arrested, It is a bilingual or induction dinar that was minted in Córdoba and that it corresponds to one of the first currency issues after the Muslim conquest of the Iberian Peninsula, as reported this Friday by the General Directorate of Police in a statement.
The recovered coin is a highly valued piece in this market since there are only 24 copies located.
The investigation began when the agents of the Brigade of Historical heritage, carrying out tracking and cyber-patrol work, they located in a group of a well-known social network an advertisement for a gold coin that, due to the remains of loose earth that it showed on its surface, it would have been the subject of a recent looting.
In the first inquiries, the agents found out that the person who announced the coin was based in the province of Barcelona, ​​so they proceeded to take a statement.
According to the investigators, the coin it had been offered to him by an acquaintance who lived in Calp (Alicante), through a portal for the sale of second-hand objects "online".
Once the full identification and location of this subject was achieved, he was arrested, accused of a crime against the historical heritage for acts of plunder.
In the search of his domicile, the agents intervened the gold coin, another two silver, a gold seal / ring of Muslim origin, a "Trajan" sesterce and three metal detectors.
The recovered pieces have been deposited in the Archaeological Museum of Alicante for study and analysis.