They, protagonists of the Valleseco 3 Valles-O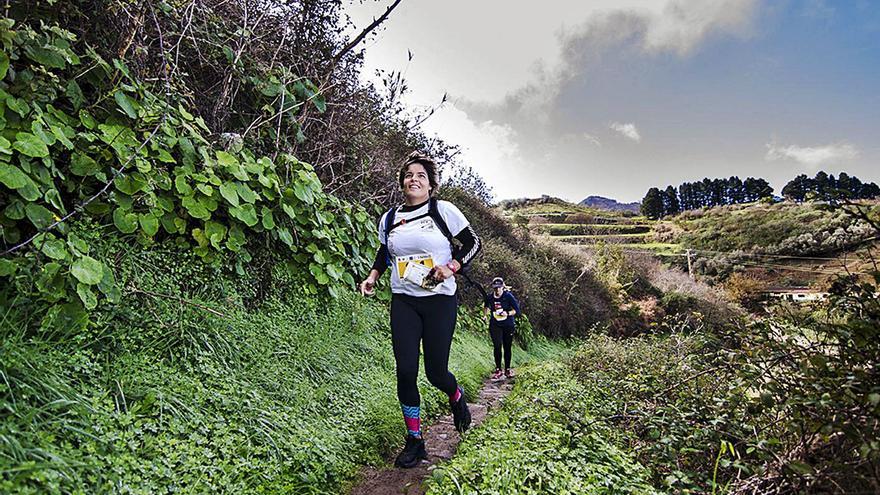 Gran Canaria will host the next stop of the Women and Sports circuit on June 6, a program created by the Higher Sports Council (CSD) and which the Spanish Orientation Federation (FEDO) has joined with the aim of promoting the inclusion of women in different sports. The appointment is the second edition of the Valleseco 3 Valles-O, a long-distance test and free order in pairs that will be developed by places in the interior and midlands of the Island and that is organized by the Valleseco City Council and Orientación Canarias (by Limonium Canarias).
The competition consists of four categories divided into two groups: Initiation-Women's Race (1.5 hours), Advanced-Women's Race (two hours), Initiation-Open (1.5 hours) and Advanced-Open (two hours). Each team will decide, depending on its strategy to get the highest number of points -within the time established in its category-, its route through the mountains. Throughout the circuit, the runners will find different score controls -all according to their physical and / or technical difficulty-.
Free registration
In the Women's Race category, an exclusive modality for female couples, registration is free – with a maximum number of places – as it is subsidized by the CSD's Women and Sports Program. Within the Open category, couples may be mixed.
The day will start at 9:00 am with the opening of the race office and the delivery of numbers. Sixty minutes later, the races of the Advanced categories – Women's Race and Open – will enter into competition and at 11.00 hours, in a staggered manner, the runners of the two Initiation categories will start. In parallel to the sporting activity, the Valleseco 3 Valles-O organization has arranged a series of activities – Orientation workshops, initiation for children and initiation for adults.
In an appointment marked by the pandemic, the organization highlights to the participants of the race a series of recommendations such as the use of a mask – at the beginning and just before arriving, with the risk of being disqualified if it is not fulfilled. Registrations can be made until June 1 –if not all places are filled before this date–.