They propose a public recognition of the figure of Juan Pedro Pérez 'Perico'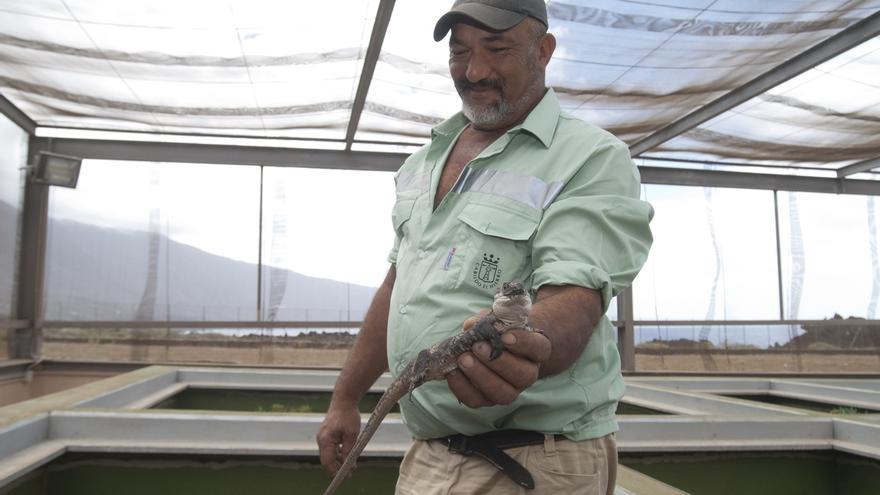 The municipal group of the Agrupación Herreña Independiente (AHI-CC) in La Frontera will present a motion to the next Plenary of the City Council to urge the Cabildo to raise a sculpture with the figure of Juan Pedro Pérez Machín, known as Perico, in the Guinea eco-museum.
The nationalist spokesman, Pablo Rodríguez Cejas, points out that this measure will publicly acknowledge Pérez Machín's close connection with this ethnographic center and, especially, his important contribution to the recovery of the giant lizard of El Hierro.
Rodríguez Cejas recalls that "Perico's physical ability allowed him to shepherd, together with his grandfather Juan Machín, along the cliffs of Gorreta, where they found a dozen giant lizards. This was the starting point for the subsequent implementation of a recovery plan for this species, a process in which Juan Pedro participated in an essential way, taking care of the feeding of the lizards that were in flight ".
The motion also refers to Juan Pedro Pérez's fighting side from an early age, "defending the honor of Ramón Méndez, the team that bears the name of his famous predecessor from El Golfo Valley. In addition – he continues – in a long stage Together with his brother Francis Pérez they dominated the fight in the Canary Islands under Productos de El Hierro, both leading the representative from El Hierro to numerous league and cup titles.