They propose a boat line from Tazacorte to the coastal neighborhoods to save the disappearance of the road by the volcano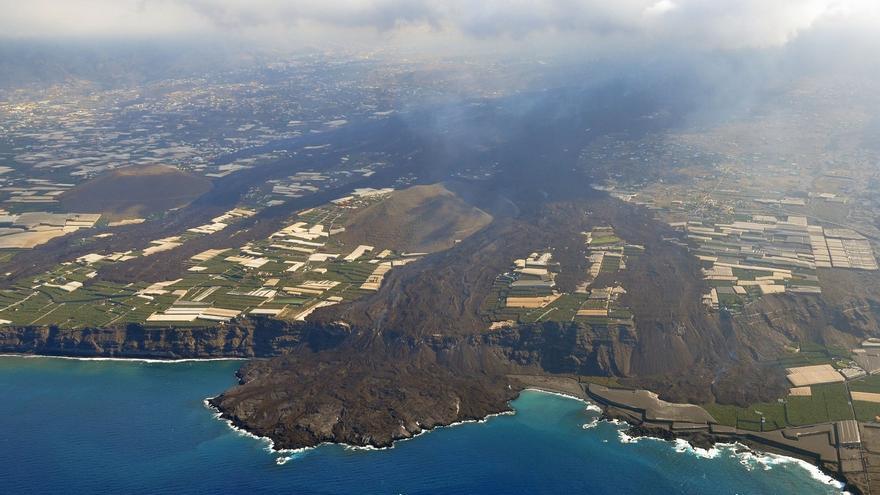 This has been raised after the steering committee of the Pevolca is given the go-ahead for the transfer of farmers who move daily to the neighborhoods of El Remo, Puerto Naos and La Bombilla to carry out their work in the banana trees.
According to the mayor, "now more than ever it is also necessary for the Government of Spain to study the possibility of constructing a solution that encourages this measure to be extended to all citizens, permanently over time."
Noelia García maintains that future forecasts to establish road communications "are not yet clear" and added that although there are already projects to improve communication between the south and the neighborhoods, such as the improvement of the Hoyo highway, "they do not solve the problem of the time taken to get there or the cost of fuel. "
He affirmed that it is not known when the project of the road that connects the town of Los Llanos with the littoral neighborhoods, until the volcano does not stop emitting magmatic material, or what space it will occupy, so "it is very difficult to do a connection project." In addition, he pointed out that we must also take into account the time that its construction will take.
Therefore, the mayor defends that making this initiative possible over time, and open to all citizens, would "significantly" improve the lives of the neighbors and recalled that there are similar experiences in the Archipelago, for example in La Gomera, that work " very well".
"We are sons and daughters of volcanoes and the situation we are going through has to make us look further and look for alternatives. Our neighbors cannot spend two hours to make a journey that previously took less than an hour. This situation has to make us grow and to be able to offer solutions that are truly effective and are maintained over time, due to what may happen in the future, "Garcia said.
According to the mayor, "we cannot stop the volcano, but we can carry out actions to make life easier for our neighbors. Now more than ever, all administrations must continue rowing in the same direction because only in this way will we be able to be more stronger than the volcano and offer the best solutions to our neighbors. "