They order to vaccinate a 79-year-old man in Fuerteventura despite his son's refusal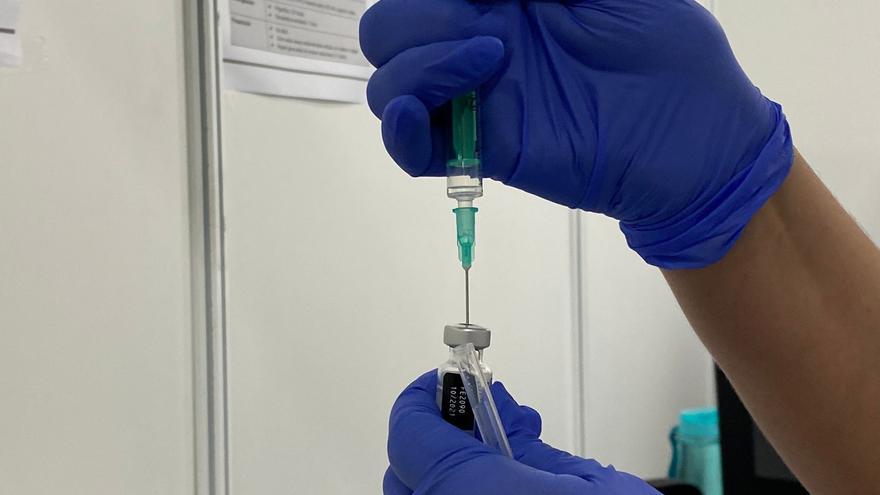 The Third Section of the Provincial Court of Las Palmas has ratified the decision of a court in Fuerteventura in authorize vaccination against Covid-19 to a 79-year-old man unable to decide for himself and residing in a center for the elderly on the island against the criteria of his son, who opposes the enforcement of the prescription.
As reported by the Superior Court of Justice of the Canary Islands (TSJC) in a statement, the judicial permission to the health authorities to immunize the man has been confirmed, a decision that it is not subject to appeal.
Specifically, the Provincial Court has issued this Friday the order that dismisses the appeal filed by the son of the affected person against the resolution of the Court of First Instance and Instruction No. 3 of Puerto del Rosario, which on May 26 authorized the health service from a nursing home to provide the vaccine to an inmate "not trained to make a valid and conscious decision that affects his health."
The Chamber has made its decision under article 9.6 of the Patient Autonomy Law 41/2002 of November 14, which establishes that in cases where consent must be granted by the legal representative [del afectado] or people related for family reasons or in fact, "the decision must be taken always attending to the greatest benefit for the life or health of the patient".
In addition, the resolution recalls that the norm establishes that those decisions that are contrary to said interests "must be brought to the attention of the judicial authority, directly or through the Public Prosecutor's Office, so that it can adopt the corresponding judicial resolution."
The rapporteur magistrate, José Antonio Morales Mateo, has pointed out that, in light of this postulate, the only perspective to weigh in the case "is the individual of the patient, that is, the identification of the greatest protection or the greatest benefit of the health of the resident, and any other consideration should be excluded ".
"The administration of the vaccine – he adds – supposes, from the perspective of individual interest and protection for the life and health of the same, an undeniable benefit, much greater than the risks that its non-administration would entail, taking into account that, although it is not a person who, due to his pathologies, is in a risk group, he is because he is in a closed regime in a residence , surrounded by dozens of inmates, and with the trafficking of various people, personnel, doctors, relatives … logical in a residence ".