They open files for failing to comply with the minimum services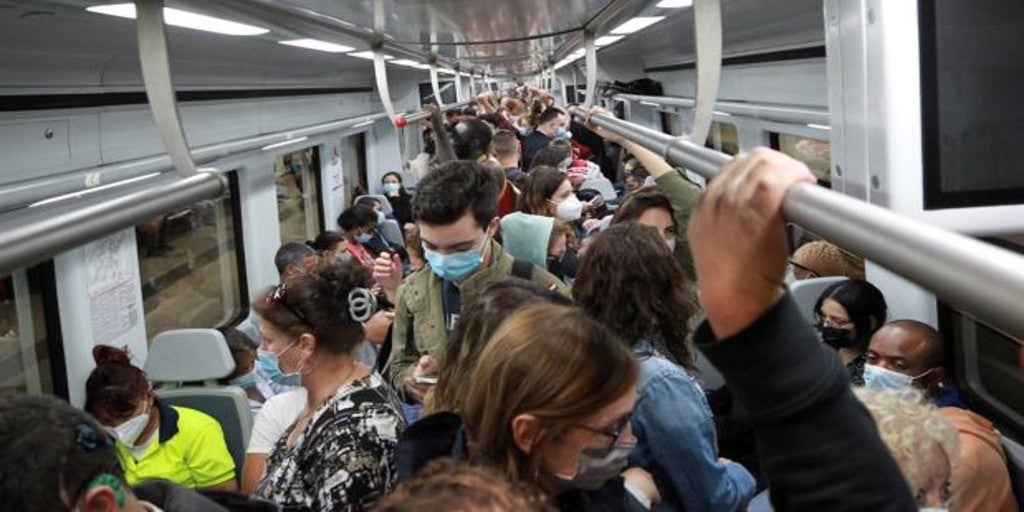 Madrid
Updated:
Keep

The Renfe strike enters a new phase in terms of employment. The company has begun to open files to machinists who
have breached the minimum services; They consider it a "very serious" offense, they report from the company. "The company wants to apologize to the travelers who are suffering the consequences of an absolutely unjustified strike and the inadmissible position of the leaders of the machinists' union," Renfe reported.
The company has opened the first files to train drivers from Rodalies de Catalunya and Cercanías de Valencia, which is where there have been more incidents of this nature, that is, of not going to their jobs when they must cover the minimum services. In the three Cercanías centers (Valencia, Catalunya and Madrid), 567 trains that were considered as Minimum Services have stopped circulating this day.
«Specifically, the circulation of 59% of the services in Rodalies of Catalonia (310 trains that should have circulated as Minimum Services). 69% of Outskirts of Valencia They have not been able to circulate either (83 trains of the Minimum Services) with the addition that travelers have found themselves without circuits in time sections exceeding 60 minutes in various phases of the day. Finally, in Commuter Madrid 26% of the planned trains have not circulated (140 Minimum Service trains). To all these suspensions are added those that were contemplated in the Decrees of Minimum Services of the Ministry of Transport, Mobility and Urban Agenda (which contemplated the suspension of 25% of the trains at rush hour) and of the Generalitat de Catalunya (suspension of the 15% of the trains throughout the day ", Renfe highlighted in a press release.
Given the situation, Renfe communicates these first files in 3 ways: The lleida.net application, which is a sending of email with receipt certification included (the minimum services letter corresponding to each worker is sent here); by personal burofax; by burofax addressed to the local committees to which these workers are assigned.
The company also reports that they do not have an exact number of files that have been sent throughout today. The reason: that since the strike occurs these days, they are still studying case by case.
The strike is not over yet, as it will run over the next few days.
Eight days in total, started on September 30 and which has also been extended today, October 1, and will also do so on October 4, 5, 7, 8, 11 and 12.