They lock a puppy in a container in Agüimes at 35 degrees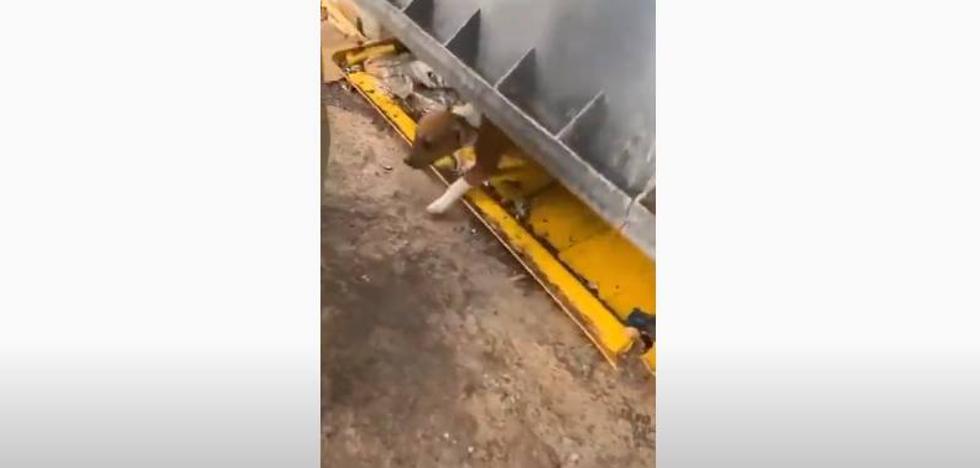 animal abuse
The rubbish bin was upside down and surrounded by a steel cable so that it could not be moved.
Residents of Arinaga, in the Gran Canaria municipality of Agüimes, have witnessed human cruelty and an act of violence against animals: they found a
puppy locked in a container on a stiflingly hot day, when the thermometers marked the
35 degrees. This is how the Leales.org platform denounces it, through a video, in its different communication channels.
The barking of the animal alerted these people who, following the sound, reached a couple of containers
arranged face down. They were also surrounded by a steel cable, with the aim that they could not be moved or displaced, as highlighted by the platform and can be seen in the images.
The facts have already been denounced and the recordings of the nearby premises have been requested, since the cameras of these point towards the containers. The garbage cans where the dog was found belong to a restaurant that has collaborated in the complaint.
Given what happened, the animalist platform recalls that
These types of acts constitute a crime of animal abuse, typified in article 337 of the Penal Code. And it is that the animal was abandoned in
life-threatening circumstancessince the temperature inside the container must have been much higher than that outside.