They locate almost twenty earthquakes on La Palma during midnight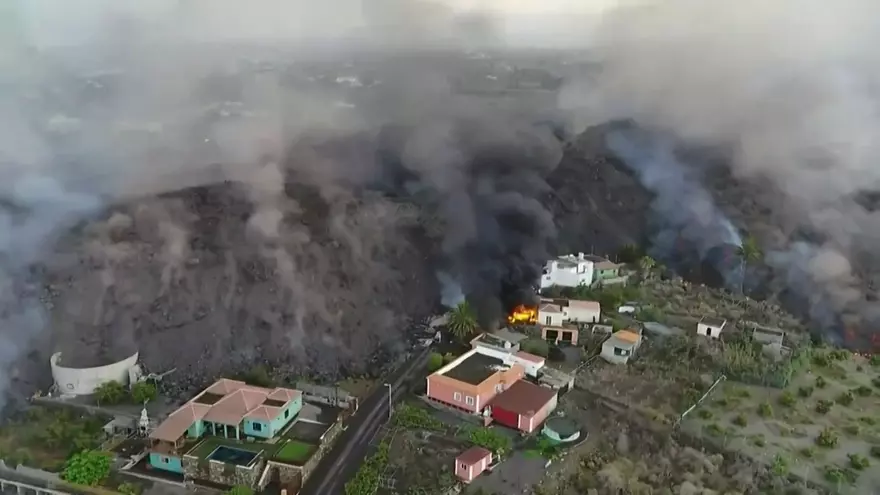 In this way, the 'seismic swarm' remains active south of Cumbre Vieja, where earthquakes are mainly occurring at depths of between 10 and 15 kilometers, seismicity being high in the intermediate zone, and although it decreases a little in the depth, yes it is located in the same areas of the last weeks.
The latest report from the National Security Directorate (DSN) collects that the eruptive process continues active with a high level of variation of the activity visible in the cone, without currently observing a significant growth of the flows, which are receiving a variable contribution of lava. So far the affected area is estimated at 983.44 hectares.
Regarding the sulfur dioxide values, the temporal evolution of the measurements reflects a downward trend since September 25, while an increase in the level of carbon dioxide emission is perceived compared to the previous day.
In relation to the meteorological conditions, they are favorable for the operation of the La Palma airport, as well as the Canarian airspace.