They investigate alleged irregularities in Barça's motion of censure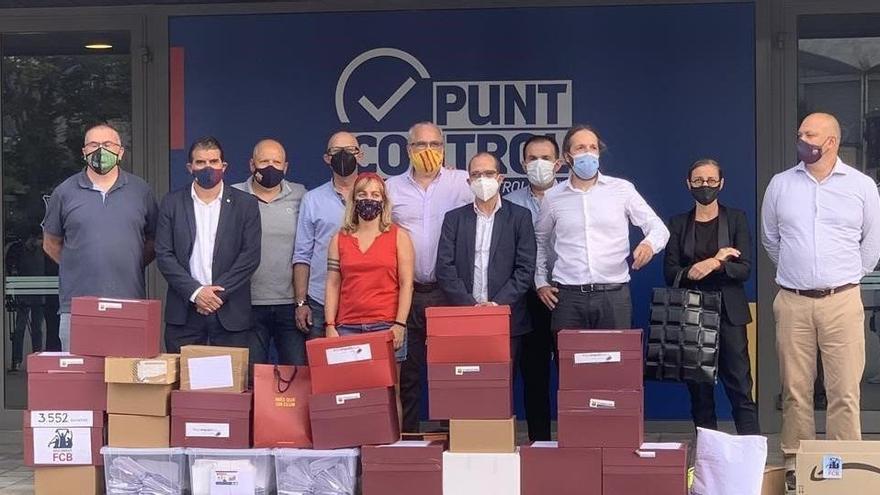 The motion of censure against Josep Maria Bartomeu it remains with external shadows on whether it will finally be able to force the referendum. To the health letter that the club has on the table to try to postpone the consultation, as it has already done with the assembly of delegates, another has now played: the police. The Civil Guard has opened an investigation into alleged irregularities in some of the ballots provided. He has done so after Barça sent them a complaint about possible signatures without a clear identity and doubtful signatures.
As SER Catalunya has advanced and this newspaper has been able to verify, when seeing signs of irregularities, the Civil Guard has requested more documentation from the clubThey will make the report and if they see criminal elements they will take it to the judge. Barça questions the authenticity of some 300 ballots and points out that some of the card numbers would coincide with those present in the investigation that is being followed in a court of Barcelona by the bag of fraud detected in the Resale of season tickets for 2,800 members.
The signature count has ended with 19,380 validated, more than double those obtained by Oriol Giralt in 2008. Marc duch, spokesman for Més que una Moció, has been ironic when he heard the news of the complaint to the Civil Guard. "12 of 20,687. 0.058%. Very good. Of the 5,000 bought to the 12 'suspects'," he tweeted, referring to the club's initial suspicions when more than 20,000 ballots were presented against Bartomeu. In the authentication process, 18,094 have been considered valid. It should be remembered that Barça already sent a letter to the Catalan Football Federation (FCF) complaining about the behavior of Josep Maria Vallbona, elected by the Federation to preside over the table of the vote of no confidence.
The Barça club, which had already complained days ago about Vallbona's attitude for violating the principles of confidentiality during an interview, accuses the federative representative of having a deal "bordering on offense" towards the club workers and "not to use means of validation of the ballots that can guarantee the correctness, legality and, above all, authenticity."
At one point in the letter, signed by the club's general director, Òscar Grau, it is assured that some tools have been rejected "in a strange and even suspicious way" and that the club has evidence of facts "of extreme severity "in validation of the signatures.