They intervene in a local of La Isleta for breach of capacity, distance and mask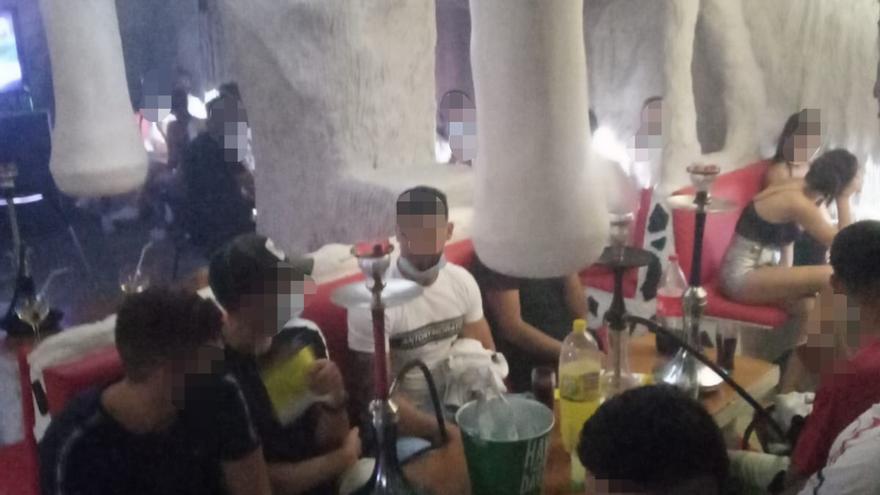 the GOIA-UE Unit of the Local Police of Las Palmas de Grna Canaria intervened last night in a place located in La Isleta, where they proceeded to draw up several minutes, including: Breach of capacity, masks, hours and safety distance.
Las Palmas de Gran Canaria continues to be the municipality most affected by the second wave of coronavius ​​in the Canary Islands with 3,926 active cases -57% of the total number of cases currently in the Canary Islands-, of which 34 were added in the last day. Precisely, La Isleta is one of its neighborhoods where the greatest community transmission of the pandemic has been detected in the capital of Gran Canaria, so the Ministry of Health carried out in this area the pfirst population screening of tests at the age range between 20 and 45 years of age. Precisely, this age range is the one that is currently assuming the highest rate of infections and has the particularity of having a significant number of asymptomatic, so it is important to be able to detect them early to avoid the spread of the virus. The appointment of these people will be made through Primary Care
The Canary Islands Emergency Service (SUC) installed the device at the La Isleta Senior Day Center.
In the rest of the capital of Gran Canaria, the GOIA-UE Unit ended the week with 694 complaints for not wearing masks on public roads in the capital. In just one day, last Friday, the agents denounced a total of 160 people for this offense. Similarly, 10 minutes were drawn up for various infractions to commercial and hotel establishments in different areas of the capital city.
These complaints include those processed by the 55 people who were reported on the night from Thursday to Friday in the areas of the Santa Catalina Interchange and the Cruz de Piedra Polygon for not wearing a mask.