They find several tombs of children next to the Islamic wall in Valencia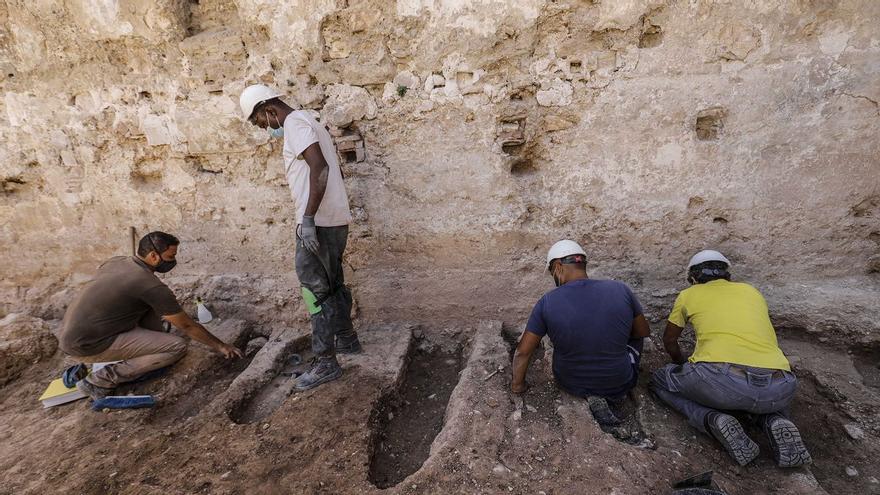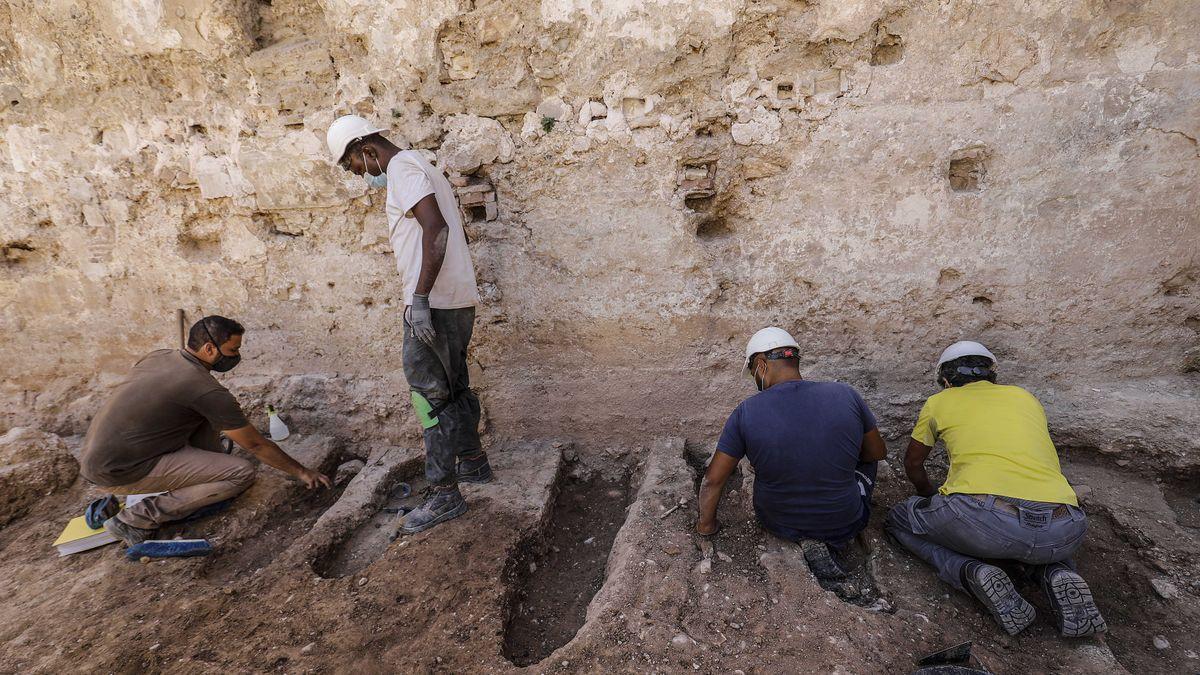 Archaeological excavations prior to the rehabilitation of the Islamic wall in the Plaza del Ángel, in Valencia, have brought to light at least a dozen burials from the Islamic period, most of them children and adolescents, associated according to the first hypotheses to the siege of the troops of Jaume I. The small tombs found show the skeletons in the ulna position with the head oriented to the East, according to the Muslim rite.
The burials are at the foot of the angel's tower, one of the bastions of the defensive monument, in a space located between the wall and the rampart. Archaeologists hypothesize that during the siege of the Christian troops to the Islamic city it was not possible to leave the city to bury the deadTherefore, the authorities decided to carry out the burials attached to the wall, in a protected area between the wall and the pre-wall.
The fact that the majority of burials are of children and adolescents is associated with the harshness of the siege and the lack of supplies that first affected the most vulnerable population.
This was explained by the head of the municipal archeology service (SIAM), Pepa Pascual, during the visit made this morning by the Councilor for Culture, Gloria Tello, to the excavations prior to the rehabilitation of the 11th century wall, which within a year you will be able to visit.
In the excavations, the cobert valley has also come to light, considered the first sewage collector that the city had. The canalization was built taking advantage of the moat of the Islamic wall once the fortified enclosure fell into disuse after the construction of the Christian wall.