They find several mosaics in a Roman excavation in Toledo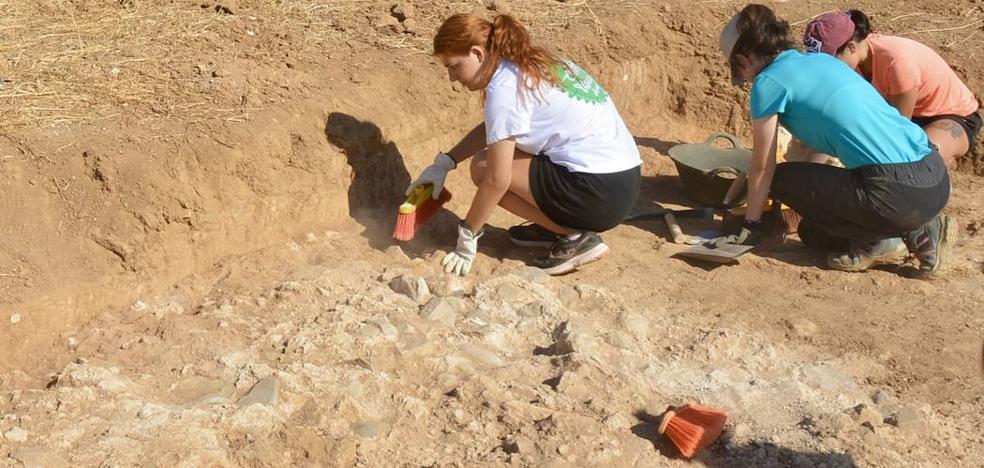 The town, located in the town of Rielves, still contains historical treasures despite having been plundered for decades
The Roman villa of Rielves (Toledo) was discovered in 1780 by some farmers who were breaking up the earth and who were surprised by the brilliance of a mosaic. However, it has remained buried for centuries until this summer the first works were launched to recover it completely. During this time, the Roman villa of 'El Solado', from the 4th century, has been the victim of looting but still preserves a good part of its patrimonial past.
To prevent its deterioration or disappearance and bring it to light, the Rielves City Council and the Toledo Provincial Council agreed to acquire the private estate where this deposit is located in 2021 to begin prospecting through surveys and georadar. These first works carried out in May made it possible to determine the exact location of all the structures of the town that are being excavated this summer.
For the time being, these excavations have served to find the first mosaics of this town, which remained in use until the Visigoth period and which came to have around twenty mosaics, some of which cannot be recovered because they were looted in the past. . In fact, it is a documented site since the 18th century, when Carlos III financed the excavation campaign after its discovery in 1780, which certified the existence of 19 mosaics and various surveys in the 20th century confirmed their importance.
Mosaic found in the excavations.

The first excavation of this site was carried out by Pedro Arnal, director of architecture at the Royal Academy of San Fernando, who hoped to find some Roman baths. Once the remains were documented, they were covered again and collected in a book that included 19 mosaics that were discovered. In 1923 prospecting was resumed, which was not resumed until 1968 by order of the Central Institute for Conservation and Restoration of the Ministry of Education and Science.
In one of the rooms, the largest in the villa, a mosaic with warriors was found, and in other pieces more mosaics of geometric figures. The objective of the excavations resumed now is to recover the remains of the town so that they can be shown to the public, witnessing the Roman past of Rielves, a small town with less than 800 inhabitants.