They find a whale stranded on a beach in Estepona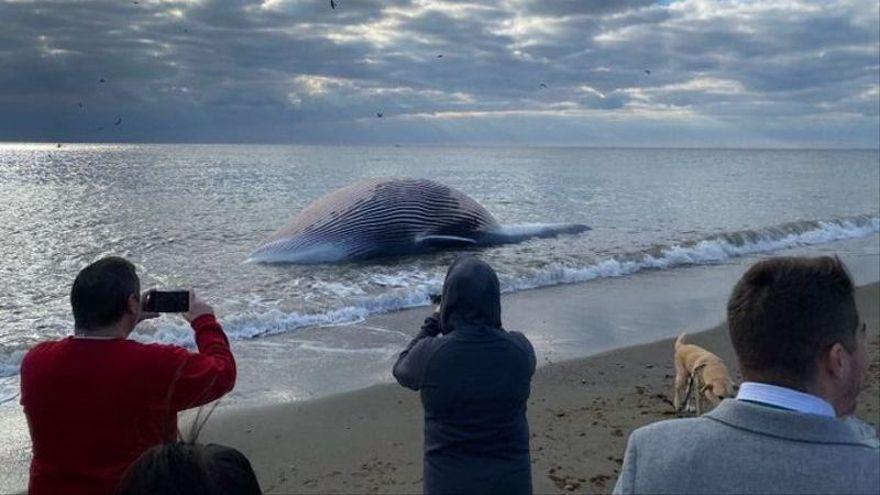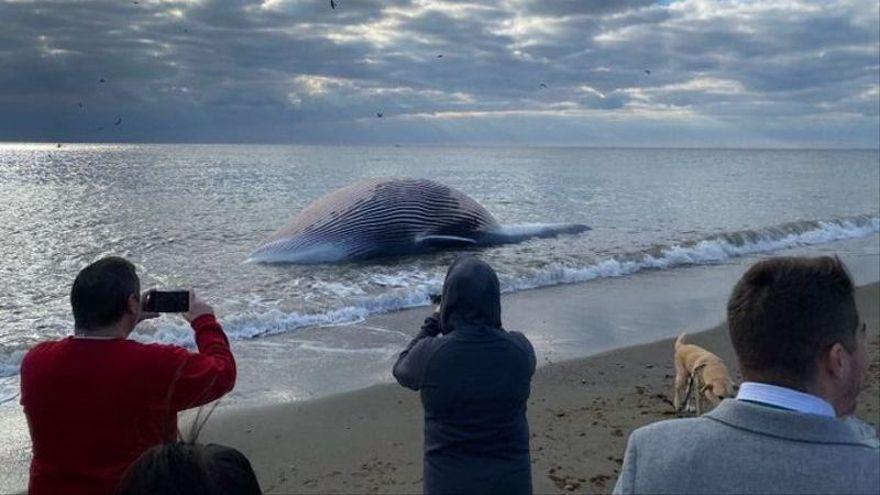 The neighbors of Estepona, in Malaga, have been found this Thursday morning a whale over twelve meters long washed up on the beach of La Rada, after it was found floating in the sea. The specimen is a fin whale, common in the Alboran Sea, which measures more than 12 meters long. The person in charge of the Aula del Mar and Center for the Recovery of Marine Species (CREMA), José Luis Mons, explained that they have already contacted the Estepona City Council to manage the removal of the animal and that they are heading to the beach with a team. to analyze the located copy, although for the images that the Consistory has sent them looks like a fin whale because of the size.
However, he was able to confirm that She has been dead for several days and in an advanced state of decomposition., since it appears with a swollen body. As soon as it arrives in the area, the operation will plan how to get it out, since the procedure is different from other occasions when the animal is found in the water.
Mons points out that it is not frequent to find whales stranded on the beach "because there are few", but it does happen on some occasions. Of course, in most cases with the whales already dead.
The fin whale is the most common cetacean in the Mediterranean Sea, and after the blue whale, it is the species with the greatest length. It has an elongated body with a small dorsal fin located at the beginning of the last third of the body. It has a body that is black or dark gray on the top and sides, and white on the underside. It also has v-shaped whitish spots (with the apex pointing forward) on the top of the head.