They find a fortification from the Bronze Age in Toledo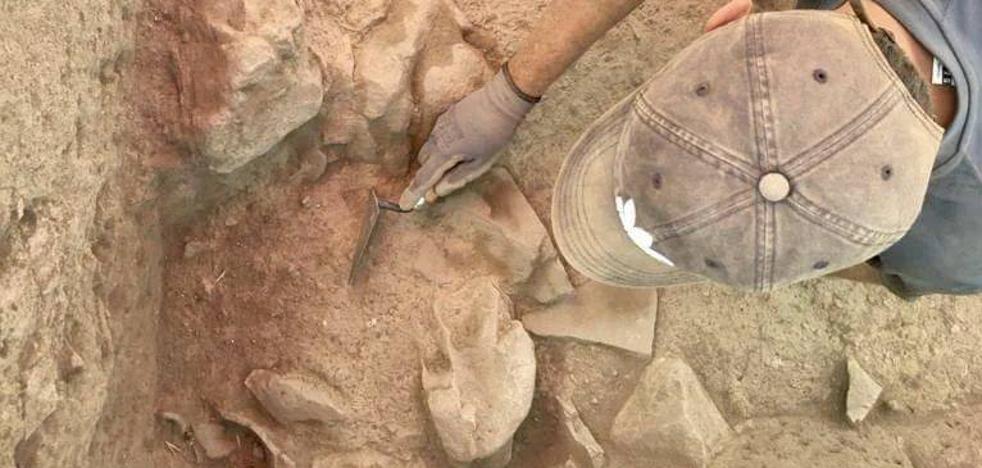 In the town, dated almost 4,000 years ago, materials such as ceramics have also been found.
The archaeological excavations carried out this summer in the "Montón de Trigo" area, in Los Yébenes (Toledo), have revealed one of the fortified entrances to a Bronze Age settlement, dated around 3,500 BC. The works, in which the Complutense University of Madrid and the University of Minnesota (United States) have participated, have also brought to light other construction structures and terraced occupation levels, as well as a covered vessel with a handle from the year 1800 before Christ practically complete.
The excavation of the first levels of occupation of this site has also served to discover more details about the daily life of this Bronze Age settlement whose construction structures have been covered again in order to preserve them for a future intervention with the objective, in the medium term, of being able to be shown to the public.
'Montón de Trigo', the deposit explored in Los Yébenes. /

Los Yebenes Town Hall

The subsoil of this town was analyzed in a first phase with a georadar from the Complutense University that revealed three different areas: the first of them composed mainly of rock, the second with structures of artificial stone accumulations and a third where the more information about this ancient settlement that will be especially useful for a team of palynologists to carry out studies on the type of vegetation that existed in the Bronze Age.
The archaeological site of "Montón de Trigo" is located on a hill overlooking a valley and several natural steps. Until now, these excavations have confirmed that it had a wall up to five meters wide in some of its sections and a moat around it as a defensive system.