They find a dismembered person next to a rural road in Castellón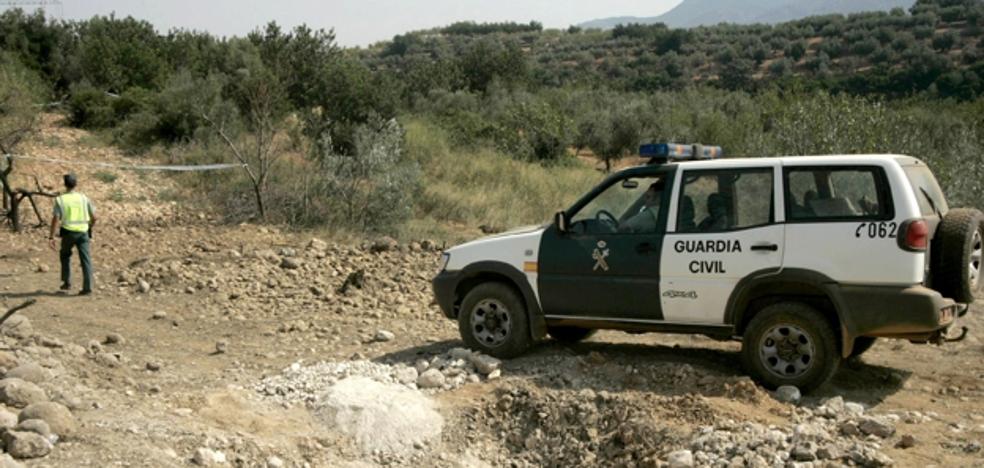 The victim, located on a farm, had his arms and legs amputated and his body covered with branches
The Civil Guard of Castellón has opened an investigation after the discovery, this Tuesday, August 2, of the lifeless body of a person who, in addition, was dismembered, according to what LAS PROVINCIAS has learned from sources close to the investigation. Everything indicates that it is a woman, but her body was in very poor condition and the sex of the victim has yet to be determined.
The victim's arms and legs were amputated and the body was covered with branches. It was located on a road in the Castellón town of Alfondeguilla, a small municipality in the Plana Baixa with less than a thousand inhabitants and very close to the Vall d'Duixó.
Apparently, it was an individual who was passing through the area who sounded the alarm when discovering the human remains. Later, the Civil Guard confirmed that it was the body, apparently, of a woman, and thus began the investigation in the hands of the Organic Unit of the Judicial Police of the Civil Guard of Castellón.
As usual in these cases, the specialists of the Benemérita and the forensic experts have focused the first investigations on the results of the autopsy and the identification of the victim in order to clarify the cause and date of death. The remains found have already been transferred to the Institute of Legal Medicine of Castellón.
The researchers have also begun to compare the data on the corpse with those from the database of missing persons in Spain.
The body was in an advanced state of decomposition and the researchers do not rule out that the dismemberment and dispersion of some of the body parts was due to the action of animals.
Pending the identification of the victim and a deeper forensic investigation, the visual inspection indicates that the victim was without clothes. His hands, feet, jaw and part of his forearm were missing.
The criminal intent in the death or concealment appears reinforced by the way the body was: deliberately covered with several branches apparently cut with machinery and that does not seem to correspond to the vegetation in the area, according to the first investigations.
The Nules guard court, to whose judicial district Alfondeguilla belongs, intervened in the removal of the body.