They discover a Roman tower and a Roman wall in Albacete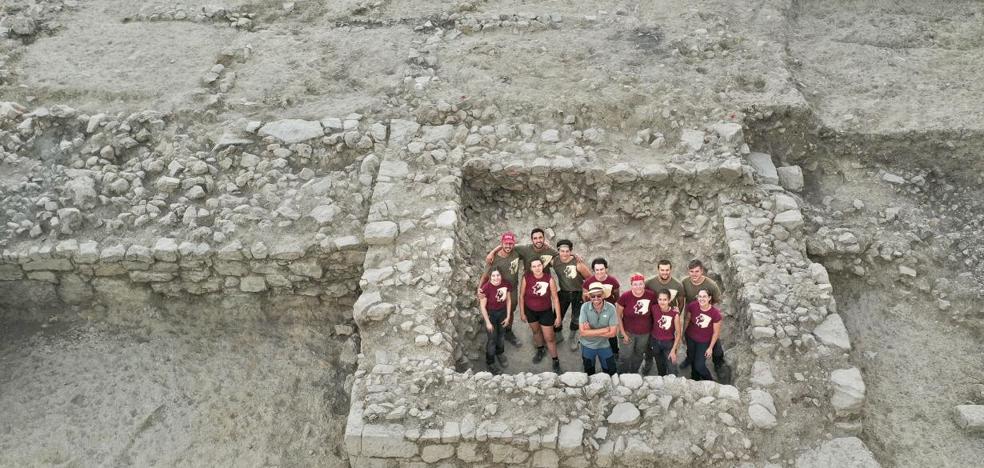 They have been found at the Libisosa archaeological site where only 10 percent of its surface has been excavated.
A Roman tower and wall, from the 1st century BC, have been found in the Libisosa archaeological park, located in the town of Lezuza (Albacete) during this summer's excavation campaign. The discovered tower corresponds to one of the gates, the one located on the east side of the settlement that the Romans built after destroying the Oretano indigenous town.
The excavations, in which specialists from the universities of Murcia and Alicante have participated, have brought to light part of the fortification that the Roman army hastily erected in the context of the Wars of Sertorius. The open tower stands with a perfect quadrangular belt filled with masonry. Among the associated archaeological materials, a bone "stilus" has been found, a punch used by the Romans to write on the tablets, dating from the Republican era. The punch retains the point and is only missing the spatula or the button head at the other end, which served as an eraser.
According to these researchers, the intervention will have to be completed with the consolidation and enhancement of the tower and the section of wall that have been found and, in the short and medium term, excavation will be carried out in the area where another tower -the northern one- of the fortification.
Wars of Sertorius

In this site, where only 10 percent of its surface has been excavated so far, there are actually several superimposed "Libiosas": the Bronze Age, the Oretana, the Roman and the late medieval. Located on a high promontory, it has been a crossroads since prehistory due to its strategic location and for having abundant water, agricultural and hunting resources as well as nearby salt pans. The Romans arrived in this prosperous city of Oreta in the year 180 BC, attracted by the Lezuza River, which surrounds it, and because of its strategic value, since it was a passageway from the Meseta to Andalusia and from Levante to Extremadura and Portugal, a crossroads vital so that Rome could undertake the conquest of the south of the Peninsula.
During the Sertorian Wars (82 to 72 BC), in which in Hispania the sides prone to the proconsuls Sertorio and Metelo clashed, the city of Libisosa from Oreta was destroyed and the Romans built a colony on it that little by little is being excavated. Ritual vessels, amphorae, ceramics, weapons, bronze dishes and coins are some of the objects found so far along with construction structures such as the tower and the wall found this summer.