They detect 24 positives at the Teatro Real in Madrid in less than a month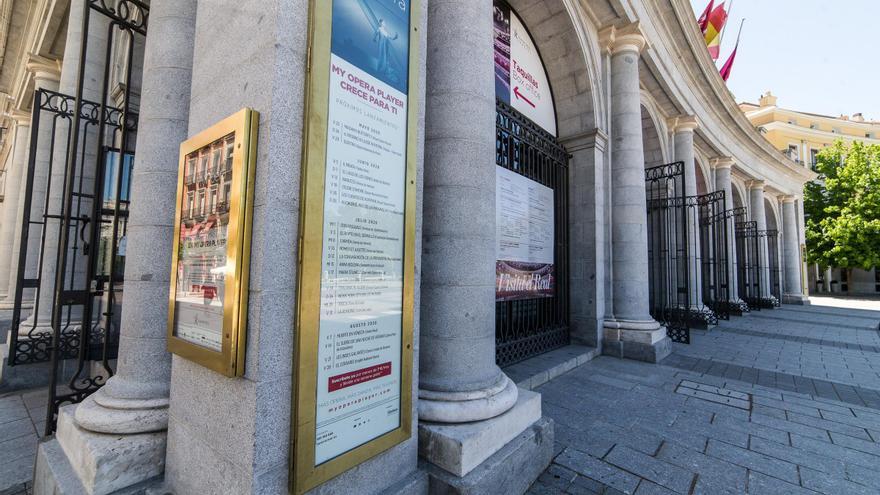 The General Directorate of Public Health of the Madrid's community ha 24 cases of coronavirus detected in the Royal Theater since last March 15.
Sources from the Ministry of Health have indicated to Efe that "the outbreak is controlled, although the epidemiological investigation is still open, following the protocols ".
All cases, with a mean age of 42.5 years, have been asymptomatic or have presented mild symptoms and none have required hospitalization, according to the same sources.
The cases have mainly occurred between chorus and cast singers during rehearsals for the opera 'Peter Grimes', a montage of Benjamin Britten's play which is scheduled to premiere on April 19.
Most of the cases have been detected through screening tests that are done periodically, sometimes several times in a week.
Once the aggregation of cases is known, the corresponding epidemiological study is made, the case surveys, including the identification of work, family and social contacts, have been explained by the Ministry of Health.
Following the strategy of early detection, monitoring and control against covid-19 in force in the Community of Madrid, the prevention measures that were in place were reviewed and the recommendations indicated in the strategy were applied, isolation of cases and quarantine of contacts.
The company has intensified prevention measures, has followed the recommendations that have been indicated and continues to carry out periodic screening, detailed from the Department headed by Enrique Ruiz Escudero.
"Culture is safe"
At the inauguration of the Estampa fair, the Minister of Culture and Sports, José Manuel Rodríguez Uribes, insisted this Thursday that culture "is safer than any other space" despite the fact that "risks always exist" due to the pandemic and he recalled that "there are a whole series of guarantees."
The Royal Theater has ensured that through the established tracking and monitoring measures it has been confirmed that there has been no outbreak in the Royal Theater and that the infections have been isolated cases from personal or family environments.
"Possible positive cases have been immediately isolated and closely monitored."and, therefore, the rehearsals for the opera Peter Grimes continue" at a good pace ", they stressed.
According to Real, the more than 250 people who have participated in the assembly since March 3 are routinely performed, several times a week, PCR and antigen tests according to health protocols.