They denounce Amazon for usurping the brand of a Spanish pregnancy test | Companies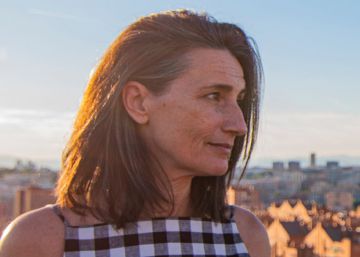 Google, Apple, Facebook and Amazon continue to gain size and influence in the world as technology controls all businesses. That position of dominance is what leads these companies to commit abuses, as denounced by the Valladolid company Liberty Test Farm in the lawsuit that it has filed against the American giant and that has recently been admitted for processing in a Madrid court, in the one that accuses him of a crime against intellectual property for an alleged usurpation of a trademark.
The events date back to 2016. That was the date chosen by Liberty Test Farm to launch an expansion plan to distribute pregnancy tests, which had been marketed since 2010 and which accounted for a very important part of its turnover, in pharmacy offices. It was at that moment when the company detected a collapse in the sales of that product and after a brief investigation it discovered that a large part of the demand was being diverted by Amazon, through its portal and the large search engines, towards another product, more cheap and that it was not from the Valladolid manufacturer.
In the complaint, Liberty Test Farm emphasizes that all searches that included the keyword 'Liberty Test' were redirected to that link, which Amazon always ranked first, when supposedly the intellectual property belongs to them. "Our company has the exclusive right to use our trade name in economic traffic, which is accredited through the registry of the Spanish Patent and Trademark Office and which Amazon has clearly violated by marketing pregnancy tests other than ours ", he emphasizes Natalia Paredes, General Manager of Liberty Test Farm. It also points out that another abusive practice consisted of using 'Liberty Test' as a title in user searches, "all with the aim of stealing internet traffic from the page of the Spanish company to direct it to its e-commerce website," completely ignoring the prohibition to use third-party trademarks in economic traffic ".
A violation that Paredes found when he began receiving customer complaints, in which they stated that the product they had purchased did not meet the characteristics and quality promised by the Valladolid manufacturer. "It is clear that Amazon's positioning led to confusion and customers are buying their product by mistake, when they really want to buy ours."
In this context, the firm opted for two strategies to avoid judicial proceedings, something that it has not finally been able to avoid. In the first place, she sent two burofaxes to Amazon denouncing the situation, without obtaining a response. Second, he sent a letter to Google, Yahoo and Bing requesting the withdrawal of Amazon's ads, something to which, according to the company, they agreed almost automatically. Despite this, Paredes denounces that "Amazon ignored the warnings received by search engines." From Amazon they point out that they do not comment on judicial processes until they are resolved.