They confirm that the remains exhumed in Zaragoza belong to María Domínguez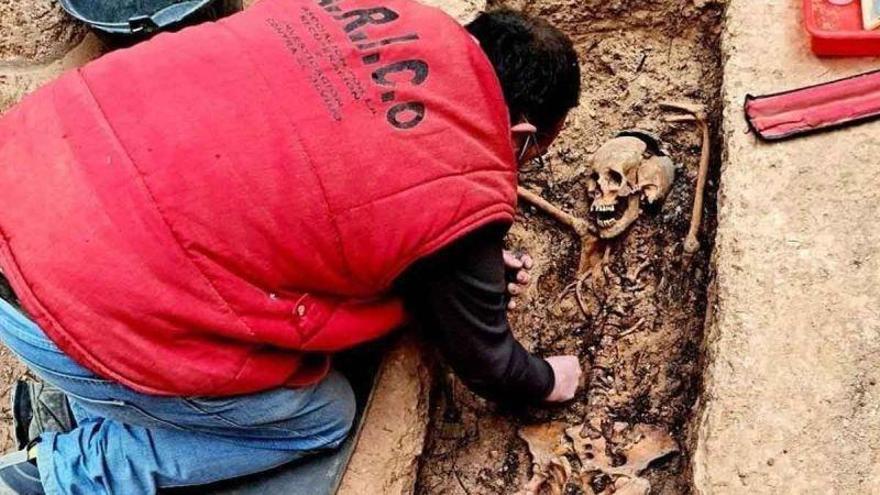 The exhumed remains at Fuendejalón cemetery (Saragossa) are from Maria Domínguez, the first democratic mayoress of Spain. Her remains were thrown into a grave in 1936 after being shot by Franco's troops. The analyzes carried out on the localized bones in the Fuendejalón cemetery on January 30 they confirm that they correspond to those of this pioneering figure in the defense of women's rights. The results show a degree of reliability of 94%. The General Directorate of Cultural Heritage will complement the information obtained in the coming days with a historical and anthropological analysis of Domínguez.
A shot to the head killed a pioneer of social rights Born in Pozuelo de Aragón who worked as a journalist, she was a teacher in Gallur, the town of which she was a councilor, and was always committed to giving women a voice and a vote and to her own personal freedom. Next Friday the Government of Aragon itself will participate in a tribute to his figure in Ejea de los Caballeros.
The exhumation process, officially promoted by the Government of Aragon, has been supervised by the Association of Relatives and Friends of the Murdered and Buried in Magallón (AFAAEM), chaired by Pilar Gimeno, and the field work has been carried out by the team of the Association for Recovery and Research against Oblivion (Arico) and Charata.
Oral narration
Work to locate the body began in January this year. According to oral accounts, it was believed that his remains would be in the grave indicated in the Fuendejalón cemetery. However, after a first unsuccessful tasting on the spot, they decided to look in another area of ​​the cemetery. In this way the archaeologists explored the area of ​​civil burials in which a single skeleton was located, so it was decided to proceed directly to a definitive exhumation that was scheduled for the end of February.
The recovery of Domínguez's body represents a step forward in the recovery of the recent past. Along with the now identified remains of María Domínguez, a comb, four hairpins, two buttons and the remains of some sandals. Beneath it has appeared the body of a male with a shattered jaw, presumably also caused by a gunshot.
Installed in Gallur (Zaragoza) since the 1920s, after the resignation of the full City Council in 1932, she chaired the management commission that took over the municipal government becoming the first woman to govern a town hall in Spain.
After the military coup of July 18, 1936, she took refuge in her hometown, where she was betrayed and imprisoned. On September 7 she was shot in Fuendejalón (Zaragoza). A few days before, her second husband, Arturo Romanos, a socialist and Gallur neighbor, had also been assassinated in Tabuenca.