They circumvent the security controls of the La Palma volcano and brag about it on social networks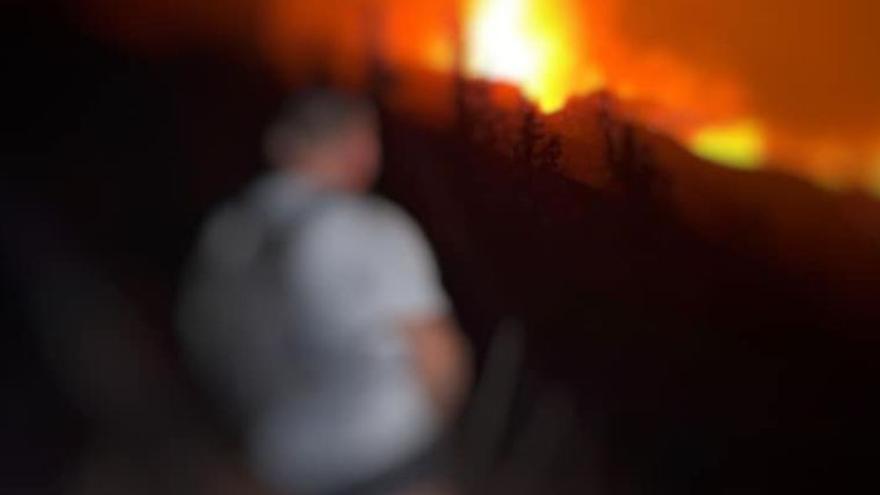 A group of four men bypassed security checks of the Tajogaite volcano, on La Palma, and approached the eruption in a prohibited area, endangering not only their lives, but also that of members of emergency teams.
Not happy with it, these four people posted images on social networks, specifically in Instagram, presuming to have circumvented the security devices to protect the population. "Avoiding the police and the SAS-style army", writes one of them in the comment that accompanies the images, a very short distance from the lava flows.
When they speak of "SAS style" they refer to Special Air Service, a British Army Corps. The group specifically traveled to La Palma to visit the eruption, which is causing a catastrophe on La Palma. Its four limbs, of great physical corpulence, they skipped the controls taking advantage of the dawn.
"Mega weekend with the boys", concludes one of the members of the group in the images he posted on Instagram, in which they appear posing with the eruption of the Tajogaite volcano in the background.
Another writes under the photos in which he poses with the eruption in the background: "It was a SAS mission complete with barricades, checkpoints, fucking animals to dodge in the black peak."