They catch a man stealing money from the brush of a church in Oviedo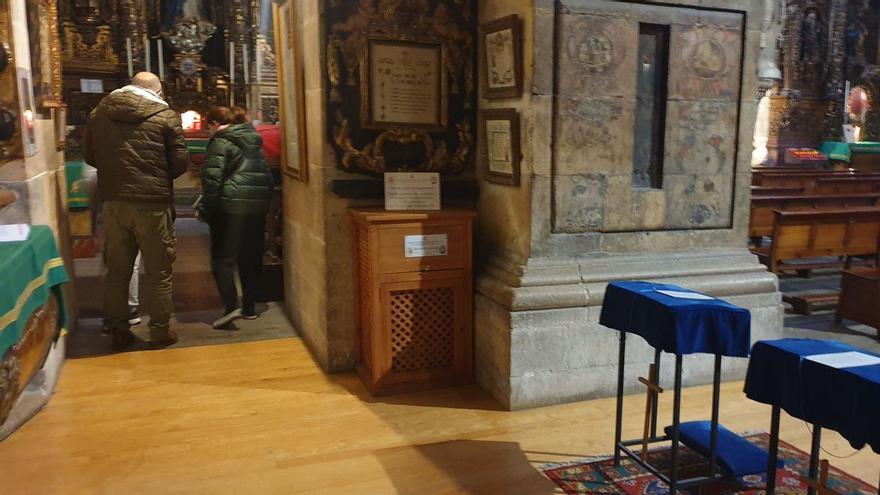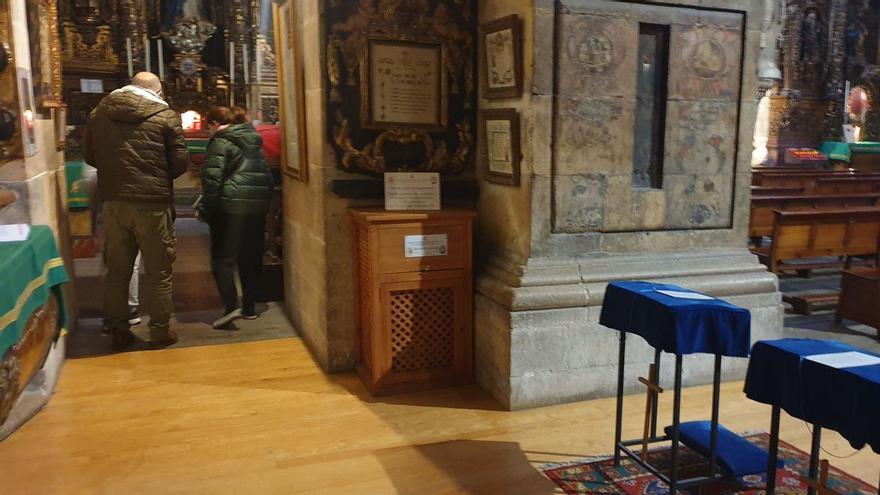 The church was practically empty, he thought he was going to go unnoticed by pretending to pray, but the quick police action left him without loot and marked as the alleged perpetrator of a minor crime of robbery with force. A man in his 50s was identified by plainclothes officers after a call from a parishioner who warned of the theft of the collection of one of the brushes of the emblematic church of San Isidoro, in the Plaza de la Constitución in Oviedo.
The events took place around a quarter to twelve in the morning. The alleged robber, an old acquaintance of the agents for similar acts, used a piece of metal to force the donation box. He then used the same tool, impregnated with adhesive material, to extract several bills without almost anyone noticing.
The problem is that someone did see it and called the Local police, causing that in a matter of few minutes two police cars and a third camouflaged were planted in the square. The plainclothes men quickly located the suspect, prompting one of the patrols to identify him and transfer him to Rubín to take his statement as being responsible for an alleged robbery with force.
The suspect was released, but without the loot and pending trial.