They authorize the presence of more than 22,500 spectators in the friendly Spain-Portugal in Madrid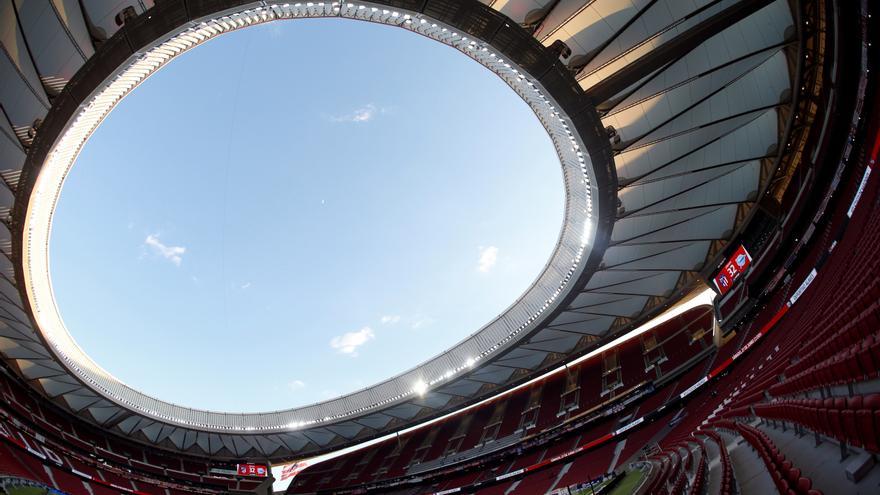 The Ministry of Health of the Community of Madrid has authorized the celebration of the friendly soccer match between the national teams of Spain and Portugal next June 4 at the Wanda Metropolitano stadium with a maximum capacity of 30% of the public, so the number of spectators may not exceed 22,590.
Once the action plan submitted by the Real spanish soccer federation, the General Directorate of Public Health has reported favorably on the proposed measures and allows the assistance of up to 22,590 fans, what must enter the stadium by time slots, has informed the Community of Madrid in a press release.
Until now, it had not been held in the Community of Madrid during the pandemic no party of football with public or of first division or the senior team.
"The road to Eurocup 2021 begins in Madrid with the Spanish selection", has written in Twitter the acting president of Madrid, Isabel Diaz Ayuso.
To avoid crowds, the public must enter through the 110 turnstiles of the 34 access doors established in different time slots, depending on the entrance access and the stadium area, and the event organizers will establish security controls throughout the venue, in addition to signage to help channel the entry and exit flows of spectators.
Likewise, the use of a mask will be mandatory at all times and smoking and the consumption of drink or food in the stands.
In the same way, the General Directorate of Public Health has authorized the celebration of 30% of the public capacity of several matches of the Spanish Championship of the Her Majesty The Queen's Cup, specifically the semifinal, on May 26 and 27, and the final, on May 30, in the Butarque Stadium, in the Madrid town of Leganés.
The contingency plana also prohibits the catering service, the prohibition of smoking and consuming drinks or food in the stands during the entire match and the mandatory use of masks.