They attacked a Telemadrid team during a live connection: "I blow your face!"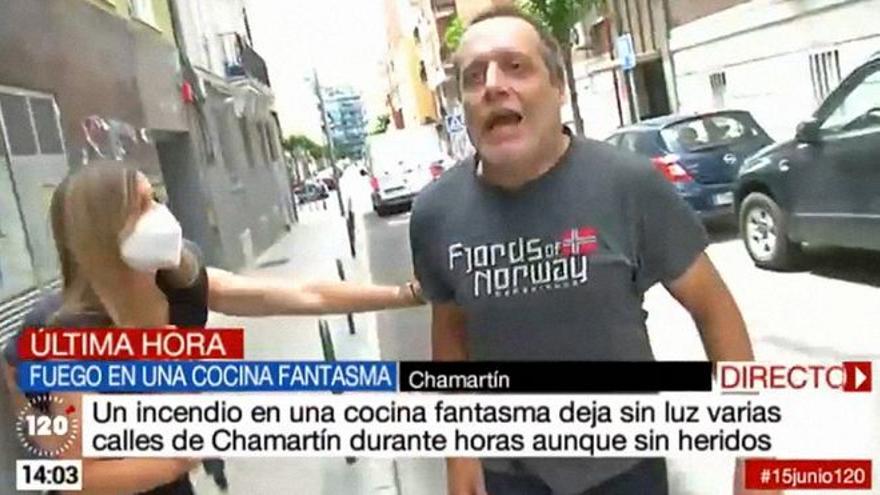 A team of Telemadrid He was attacked in full direct on the morning of this Tuesday, June 15, while reporting on the fire that occurred this Monday in a 'ghost kitchen' in the Chamartín district.
When a reporter from the '120 minutes' program chatted with neighbors in the area to learn more details about this event, a man has broken in and hit the camera shouting "I'll bust your face!". The journalist has come to the defense of her partner and has tried to arrest the aggressor. "We are doing our job, enough already!", He defended.
"Don't push me, I'm on my street! Don't put your hand on my neck!" The man snapped at the camera operator, even though he had never touched him. "We are having a very difficult time, we are going to get away from here"Said the reporter of the program presented by Maria Rey.
At that moment, the attacker has confronted the editor: "Go lie where you want, but don't lie here. You are liars!". The cameraman has asked her to put on the mask and, after the man stopped berating them, the reporter explained what had just happened.
"We have been involved in this episode of aggression that my colleague Felipe has experienced and also the neighbors. I feel terrible for them because they have treated us down here in good faith", has lamented.