They attack the Movistar + commentators during the Porto-Atlético match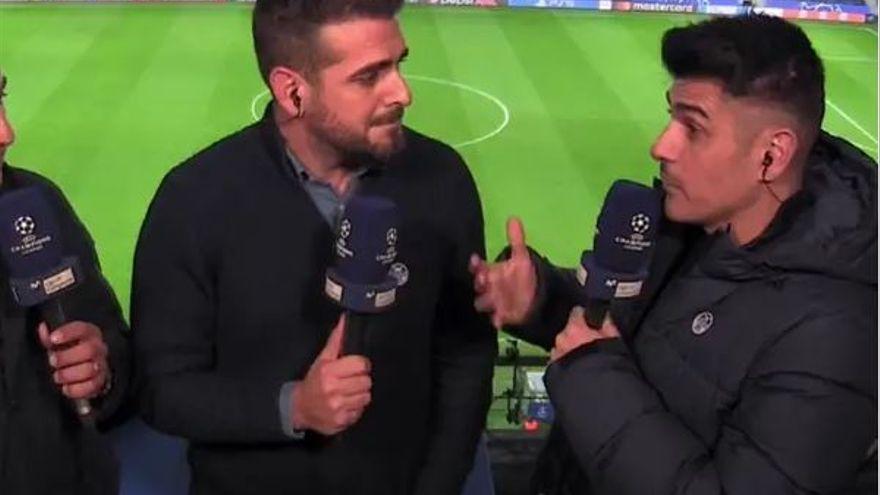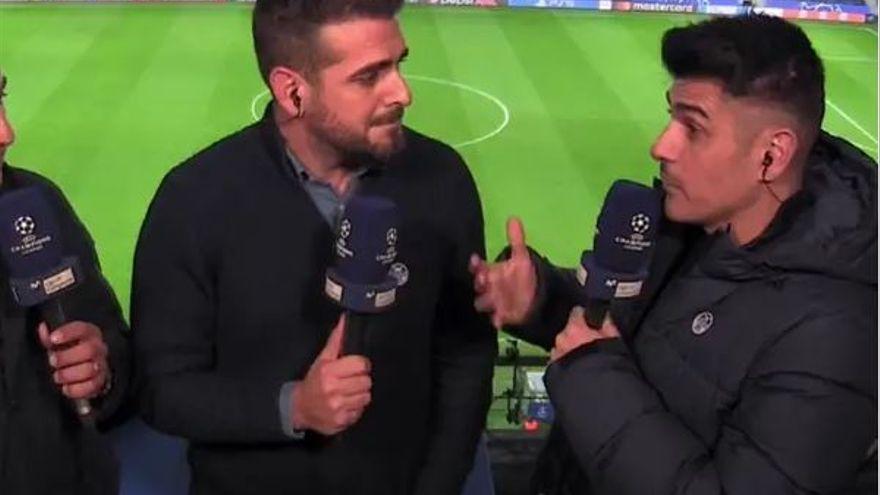 In the final stretch of the broadcast of the match between Porto and the Atlético de Madrid from Champions the commentators present in the Portuguese stadium suffered an unusual attack, narrated by themselves live. In the third goal that was already the icing on the cake for the qualification to the eighth of Simeone's (1-3), several fans of the Port they interrupted the broadcast of Movistar + that was being carried out by the Mallorcan journalist José Sanchís, in the narration and Álvaro Benito and Gustavo López, in technical appraisals. These local fans they rebuked and even attacked the announcers for the narration of the goal. "Four disturbed people are attacking us here, I don't know whether to call them that, very excited people", Sanchis explained before the situation became more tense. "Be calm, be calm", he asked one of the fans, before noticing that "Things were getting ugly." "Come over here, Jose", Benito advised him at the time of greatest tension.
The stadium security members did not take long to intervene, although with some confusion, according to the narrator himself, he later told live. "Luckily they have not hooked us well", he underlined, amazed during the broadcast. "I had never experienced something like this, and look, it's been a few years doing this," added Sanchis, one of the network's star storytellers. and with more than a decade of experience at the forefront of broadcasting Movistar, clearly the one who suffered the most from the wrath of the exalted followers.