They ask for eleven months in jail for parents in Asturias who do not send their children to class because of the covid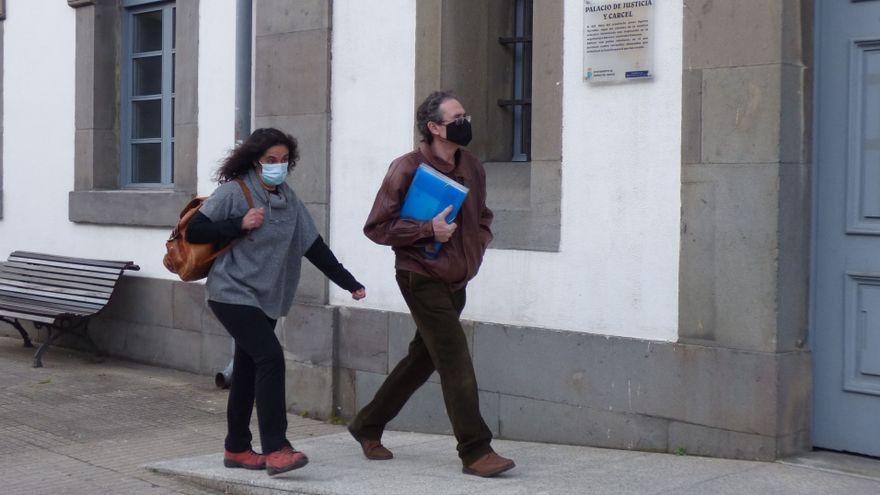 The Asturias Prosecutor's Office has already specified its accusation, for abandonment of family and disobedience, against the parents of the two brothers from Cangas del Narcea who have not been to class since the beginning of the course due to fears related to the Covid-19. The Public Prosecutor requests for each of the parents convictions that add 11 months in prison and considers "inconsistent their arguments for not seeking the attendance of children to their respective schools."
The Public Prosecutor maintains that from the beginning of the 2020/2021 academic year to date, the defendants, parents of two minors (one born in 2006 and the other in 2010), "without just cause, they did not seek their attendance at the educational centers where they attend, respectively, 2nd year of ESO and 5th year of Primary, to receive regulated face-to-face education. "Only on the occasion of an exam did the older brother go to the school.
The prosecution says that "despite successive requests from the schools informing them of the consequences of the persistent absenteeism, with activation of the corresponding protocol as indicated by the Ministry of Education, the parents remained in their position alleging incoherent reasons." Reasons like that "The contact and movement limitations imposed by the health measures derived from the pandemic impede the motor and neurological development necessary for the deployment of the cognitive capacities vital for learning" and that "the imposed social distance generates feelings of distrust towards others, devitalizes relationships, hinders empathy and the development of social skills, such as generosity, altruism, cooperation and helping others, among others", as well as that "the continuous vision of people and classmates with masks, who cannot be seen to express gestures and emotions, which are essential for correct verbal and non-verbal communication, hinders the same between classmates and teachers, prevents communication fluently, it defectively modulates vocalization (timbre), preventing adequate understanding of the language and, contrary to one of the fundamental pillars that are intended with schooling, it enhances individuality vis-à-vis the community ".
The defendants enrolled their children in an American distance school, despite knowing that it is not approved in Spain, and therefore without any recognition, and knowing the unavoidable obligation to educate their children in a standardized center to provide them with comprehensive training. In this way and seriously, they breached the duties inherent to parental authority.
In mid-December they were required by the Juvenile Section of the Prosecutor's Office to comply with the obligation to guarantee the schooling of their children, reminding them again that home schooling is not legally allowed in Spain and informing them that the serious breach of this obligation It could constitute a crime of abandonment of the family, as well as another of serious disobedience in case of disregarding the mandate to return the children to their schools to continue their training. Despite all this, the defendants had not changed their position.
For the public prosecution, it is appropriate to attribute to the parents a crime of family abandonment and a crime of serious disobedience for which they are exposed, if convicted, to two sentences, one of 4 months in prison and special disqualification for the right to passive suffrage during the time of the sentence for the crime of abandonment of family and another of 7 months in prison and special disqualification for the right to passive suffrage during the time of the sentence for the crime of disobedience.