They ask for an urgent sectoral table due to the deficit of public places in the teaching master's degree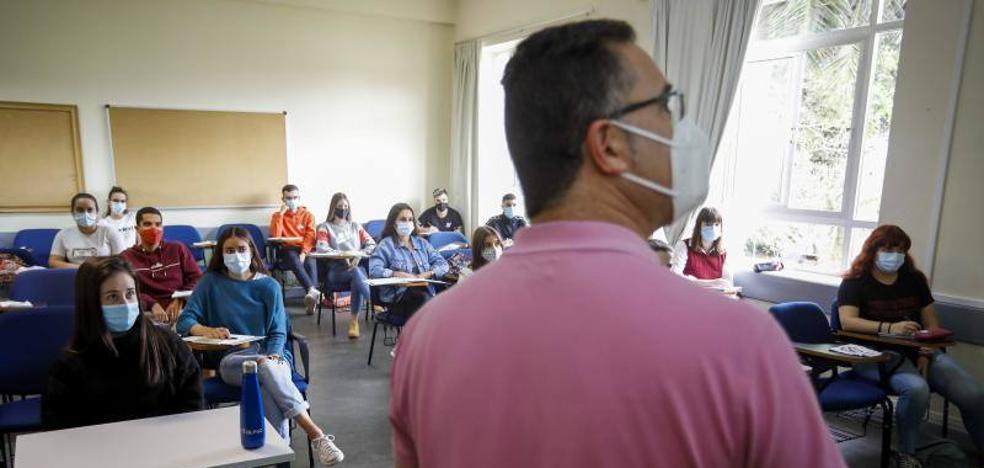 education
Representatives of the personnel boards met today with the rector of the ull, Rosa Aguilar, and shortly they will meet with the rector of the ULPGC, Lluís Serra, to ask them to increase the number of enrollments
The boards of non-university teaching staff of the two provinces ask the Administration to call an urgent sectoral table to address the shortage of places for the teaching master's degree in the two public universities of the Canary Islands.
Representatives of these bodies met this Tuesday with the rector of the University of La Laguna (ULL), Rosa María Aguilar, to
propose the need to increase the vacancies for the master's degree for teachers for the next academic year, since demand is much higher than supply. In addition to the graduates who leave the universities every year, right now there is a high number of interim teachers who do not have the degree and who need to obtain it in order to continue teaching in Canarian public education.
The decree law of urgent measures of the year 2020 allowed exceptionally and temporarily to work temporarily in public centers of the Islands without being in possession of the master's degree.
With the disappearance of the extraordinary circumstances caused by the pandemic, they need the degree as soon as possible to continue teaching.
The number of places offered by the two public universities in the Canary Islands in recent years to obtain the official title of postgraduate pedagogical and didactic training has been completely insufficient to cover the existing demand.
For the next course, there are 3,027 pre-registered people (430 more than the previous year) and only 610 places in total between the ULL and the University of Las Palmas de Gran Canaria (ULPGC)which means that, if measures are not taken, almost 80% of pre-registered people would not be able to take the master's degree, a percentage significantly higher than last year.
For the representative bodies of the non-university teaching staff of the archipelago,
it is necessary to guarantee sufficient public places in the postgraduate training required to teachgiven that, among other things, the price of the same degree in private universities based on the islands can be multiplied by up to ten that of the ULL and the ULPGC, as the Minister of Education recently pointed out in a parliamentary committee.