They arrest the alleged person responsible for a wave of burned vehicles in Malaga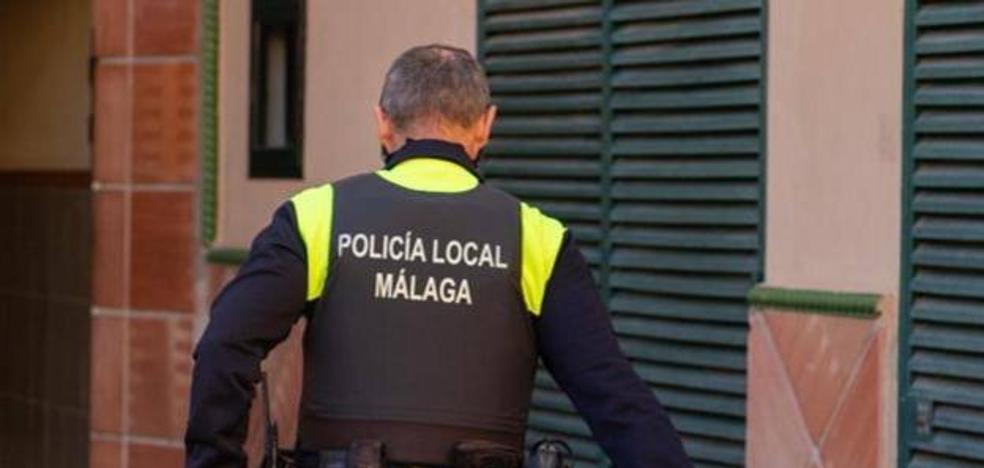 The 57-year-old suspect was arrested near his home after he was recognized by a neighbor when he allegedly carried out criminal activity.
The Local Police have arrested a 57-year-old man in Malaga as allegedly responsible for causing a wave of fires in vehicles that were parked on public roads, specifically in the eastern part of the capital. A witness statement has been key to his arrest, as he allegedly saw how he set cars on fire and then fled.
As SUR was able to learn, after several car fires broke out on August 17 last morning, the origin of which seemed to be intentional, a neighbor went to the National Police station to report that he had allegedly witnessed how the suspect set these fires.
This person told the agents that the alleged perpetrator of these criminal acts was a well-known neighbor in the area, also proceeding to identify him in a photographic reconnaissance without any doubt.
Apparently, the alleged perpetrator who is charged with at least five damages to cars in the same week would have used a combustion accelerator so that the cars would ignite more quickly.
After learning of these events, two units of the Local Police went to the home of the investigated, whom they found a few meters from his home. Once identified, the man was detained by officials without offering any resistance.
The National Police had already opened several investigations for different car burnings in different locations in Malaga and, apparently, the investigations suggest that this person would have been responsible for at least five car fires.
Growing concern

Precisely, last week there were several fires caused in vehicles and containers, taking place in different neighborhoods of Malaga. Some of the affected areas were El Palo or Monte Dorado, where several car fires were reported.
The previous morning, on Wednesday the 17th, there were two other episodes due to fires that, in principle, everything indicated that they were also caused in El Palo. The first of them occurred around 1:20 in the morning, on Pío Baroja street, reaching the flames to affect the front of a car that was parked on this road and that was partially burned, despite the rapid arrival of the troops.
Less than ten minutes walk from where these events took place, a few hours later, around half past six in the morning, the Firefighters activated the sirens again and headed to the Palo to intervene and suffocate the flames in a container and a sofa on Antofagasta street.